The food industry is one of the most competitive ones; there being restaurants in every corner. Whatever kind of food you're serving, chances are, there's already another establishment serving it. The fail rate in the industry is significantly high. So many restaurant owners need to work on marketing their business.
How technology has changed the way businesses function encompasses every industry — restaurants being no exception. Nowadays, even food stalls have to have an online presence so that people can find them and be interested in trying them out. But that's not saying that digital marketing is everything. Restaurants need to have both traditional marketing and digital marketing strategies to get that competitive edge. Here are some tips.
Take advantage of social media
Social media is probably the biggest and best waya restaurant can market their business. When you go online, you'll notice an abundance of food posts. People are always posting about what they had for dinner, or the new restaurant they recently tried out. Simply posting high-quality photos of your restaurant and the dishes on your menu is enough to get people interested to visit.
Make sure your marketing efforts include frequent and regular posting of organic photos on social media accounts. It would be ideal to invest in a social media manager or a photographer who can take charge of creating your content.
Partner up with food applications
There are a lot of apps now in the food industry. Some are for food deliveries, while others are loyalty programs that give away promos people can avail from restaurants ia bun their rosters. If you want to market your restaurant and give it some visibility online, this is the perfect opportunity. Partnering up with food apps and having your business featured in their interface will give the restaurant some kind of exposure — especially if you have an excellent promo that will urge people to try out your menu.
Put up a sign
Have you ever noticed that most restaurants have their menu displayed outside? This is a great strategy to get people to come in. Having an outdoor signage will give people a glimpse of the food you have to offer. You can display your menu so they can have a look and decide if they want to give it a go.
Give out discount vouchers
Admittedly, there's no better way to get people to flock your restaurant compared to discount vouchers. Most of the time, the tendency is that consumers will go where they feel like they can get great deals and make the most out of the amount they pay. Not only that, but discount vouchers show that you value your customers, which is an excellent image to have in any sort of industry.
Consider influencer marketing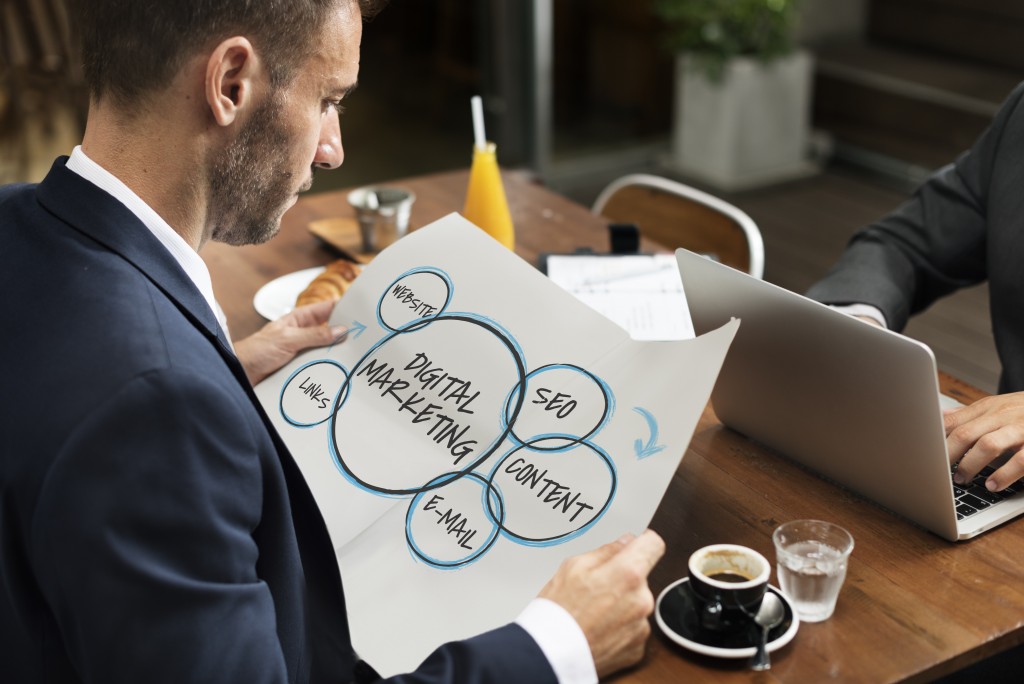 There are tons of food bloggers and enthusiasts out there who have an enormous fanbase. Just imagine them posting about your restaurant and how much traction it can make. In the information age, people don't just try things out without having any insight on it first. Everything is available online, so the tendency is for people to look for reviews or customer testimonials first before deciding if they want to try it out. Having an influencer, blogger, or renowned personality review and rate your restaurant will give you the exposure you need.
Marketing is always tricky, especially in the food industry, where competition is inevitable. But with the right strategies, a restaurant can reach their goals and maintain their competitive edge.