Sealing off your wedding day with favors is not necessarily required, but it's a thoughtful and personal way of thanking your guests for sharing your special day with you. As DIY weddings gain more popularity these days, more couples are inspired to add their personal touches to their big day—literally. And wedding favors are an excellent opportunity for DIY projects that genuinely reflect you and your partner's personality and style. Likewise, it's a smart way to save a portion of your wedding funds for more important things like your honeymoon.
Nevertheless, making your favors is no easy feat either. It's essential to determine early on whether DIY-ing your favors can do yourself a favor along the way. Here are a few things that can help you decide whether it's a good idea or not:
Identify a Hobby or Interest that You Share with Your Partner
It's your wedding, after all, so don't be afraid to make it about the two of you. Sharing something you love with your guests makes your favors even more meaningful. For instance, if you enjoy making wood crafts using a laser cutter or etcher, great gift ideas include keychains, coasters, picture frames, or even utensils. Meanwhile, if you're into baking, you can give out boxes of your specialty cookies or pastries. You can also include a handwritten recipe for a personal touch. The key is to go for something close to your heart as a couple.
Keep It Practical or at Least Edible
Like any other gifts, you'd surely appreciate it when they are put to good use. In considering which favors to make, see things from the perspective of your guests—is this something you would use? If not, then explore other options. Food is often a foolproof option. Edible favors can serve as special treats during and after the reception program. While it is tempting to put your "couple branding" on everything, it's also a fast and sure way to turn a useful gift into something that your guests will not bother use. Keep your initials and wedding date on the packaging or gift tags, at the very least.
Set a Workable Timeline and Budget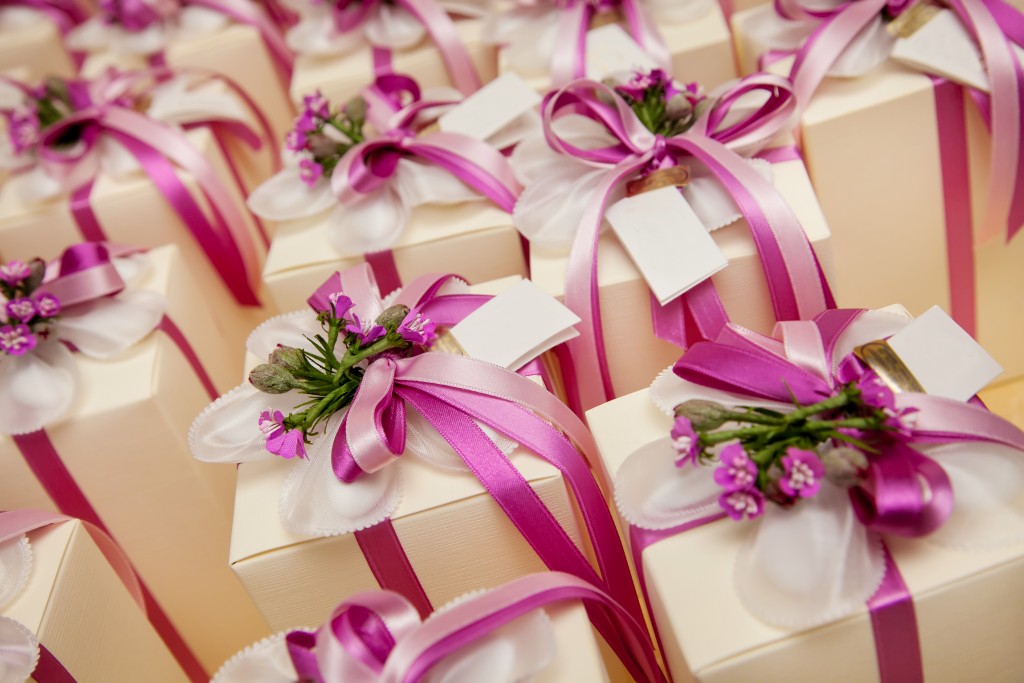 Remember that your favors are not the only things that you will do. You both have your day jobs, and on other days, you will be required to meet with your suppliers or vendors to discuss further details about your wedding. It's ideal to start as early as two to three months before your wedding. This should give you enough time to buy materials, do a production trial, and pack your favors. Of course, this can also vary depending on the number of your guests and the type of favors you're going to give away. At the same time, work accordingly based on your budget. DIY-ing your favors doesn't mean that it will not incur any costs. Determine whether you're saving more money in DIY-ing or not. And if not, maybe going for ready-made favors is the wiser decision to make.
Plan and Have a Plan B
The key to executing something successfully is to plan well. Similarly, smart planning always includes a backup plan. Even before working on your favors, think of all the possible ways it could go wrong. This way, you'll be prepared when things don't go as planned.
Planning your wedding favors shouldn't be a stressful activity. Likewise, it shouldn't be an additional burden for you. Bear in mind that your wedding is just a one-day event, so enjoy the process while it lasts. But make sure that you go through every detail and plan carefully.