Opening your own business could be a great way of making a living. But, if you're not careful enough, you may only end up losing more money in the long run. This is why, before arriving at a decision, you need to know what you can do to keep up in this fast-paced industry.
Businesses Are Going Online
Many entrepreneurs are now turning to technology to reach the market, especially since there's an ongoing pandemic. Of course, many people are choosing to stay at home to lessen the risk of getting sick. So instead, they end up buying their essentials and other products online. So, as an aspiring owner, this is one of the most important factors that you'd first need to consider at present.
Create A Website
Instead of putting up a traditional brick-and-mortar store, it may be more ideal to start by creating a website. But it's not as easy as it sounds. With the many businesses out there, standing out could be an issue, especially if people still aren't aware of your brand. Luckily, some professionals can help you along the way.
Conduct Research
But, before that, you should conduct thorough research. You might think that your idea is good for now, but the public may not be on the same page as you are. This is why you must take the time to observe them, as well as your potential competitors. From there, you'd be able to create a plan and have a vision of where you'd want your business to go.
Introduce Your Business
Afterward, you can then proceed to establish your online presence. Besides the products or services you'd want to offer, you should also include some background information about your company. Of course, you're only starting your venture, so you should introduce your business in a way that would immediately grab the attention of the buying market. How they perceive you could also play a big part in making or breaking your brand.
Invest In Your Web Design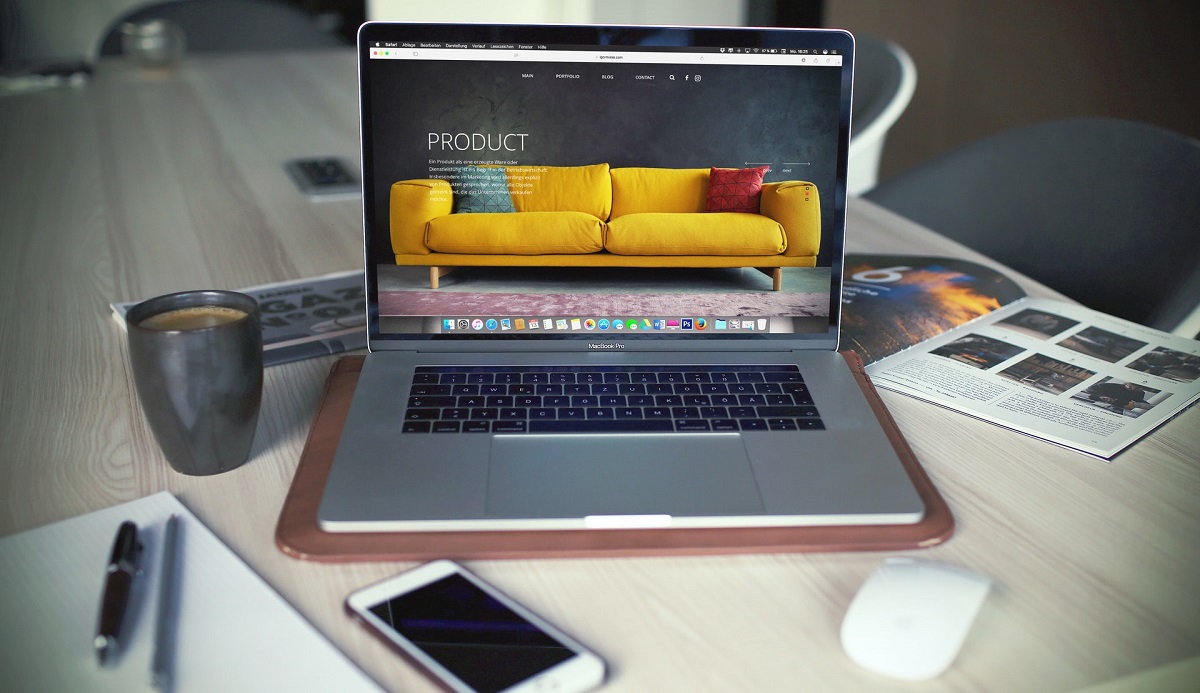 Choose Your Color Scheme
This is why you need to get creative. One way of doing that is by choosing a great color scheme. Usually, blue is what a lot of people would choose because of its calming effect. But it really depends on your brand.
Let's say you want people to know that the products or services you offer are cheaper than most shops. So, you can opt for warm colors, such as red or orange, since these can evoke a sense of urgency. In a way, your consumers would also feel as if they're always getting a good deal.
Construct A Creative Copy
Your copy could increase your chances of securing a sale as well. Of course, it's not enough that you list down all the details of a certain product or service. You'd also need to have a call to action. Sell the experience itself and what they'll get out of it once they make a purchase. It'll also be better if you include a unique selling proposition.
Draw Consumers In
Upon finishing your website, you'd then need to think of ways to draw the people in. So, you may want to start investing in your company's promotions. Luckily, there are now many social media websites that you can make use of. A great thing about these platforms is that you won't have to pay for anything, except for when you choose to have paid advertisements, of course.
Companies like seoservices.com.au can help raise your rank in search engine results. Along with that, they'll be able to provide you with analytical data so that you can monitor the changes in your website's number of visits, as well as the conversion rate.
Give Your Venture A Chance
Many business owners are now choosing to move to an online platform. This is why establishing a website, and social media accounts are slowly becoming a need, especially if you're only new in the industry. But, of course, you'd need to take your time in doing some research and introducing your brand.
Remember that everything you include on your page, from the color, the visuals, and the copy, could affect how the public perceives your company. This is why it's a decision that you can't make overnight. But, with the proper planning and the right people backing you up, you shouldn't hesitate to give your venture a chance.