The era of e-commerce has changed the landscape of business and entrepreneurship by making everything more convenient. Nowadays, anyone has the power to shop online because of how easily the entire transaction process has become. Becoming an online entrepreneur has never been so easy.
Being an online seller is now the trend, especially for the younger generation. Most of these sellers usually juggle an actual office job with their online business as a sideline, which is why things can get hectic, especially with the logistics of their business. Luckily for them, the 21st century offers plenty of innovations that can help with managing the delivery of their products.
Couriers offer shipping services to places within the area and even all over the world, which makes them one of the most important links in the chain of business between online sellers and online shoppers. Some couriers make use of applications so business owners and consumers can decide where they want their parcel to be dropped off. Some make use of driver leasing companies to drive trucks for long-haul trips that involve farther places.
With the vast array of couriers to choose from, how can online sellers like you decide which one is best for your business? Here are the things you should consider before choosing a courier.
How Soon Can My Customer Receive The Package?
Most consumers opt to purchase things online because of how convenient it is. Their definition of convenience includes how fast they're able to receive the package, and this affects how your customers view their shopping experience under your shop. Think of it this way: the faster your product will get to your customers, the happier they will be, and the more chances you'll have of having them as a customer once again.
Some couriers offer faster shipping (even same-day shipping) over others. Before selecting your courier of choice, compare their rates with how fast they'll be able to deliver your parcel to your customer.
Will They Be Able To Handle My Parcel?
Most couriers consider products with batteries "dangerous goods" because they pose a risk of malfunctioning or exploding while they're in transit. Some sellers might be in the business of perishable goods like food. If you're an online seller with "specialty" products or products that need some special handling whether it's for gadgets, food, or fragile items, then you must consider whether the courier you will select will allow for the delivery of your products.
Some couriers offer refrigerated transportation, while some couriers use trucks over motorcycles when there's a bigger or heavier object needed to deliver.
Do They Offer Cash on Delivery?
The term Cash on Delivery (COD) can determine whether a particular potential buyer will proceed with his or her transaction with your online shop. Most online transactions are done with credit cards or online wallets because the seller and the consumer won't be able to meet in person to exchange currency and goods like a traditional business transaction.
Selecting a courier who offers a Cash on Delivery service will attract more potential consumers because this eliminates the need for a credit or debit card to complete the transaction.
When selecting a courier, your role as the business owner is to make things as easy and as convenient for both you and your customer.
Can They Track My Order?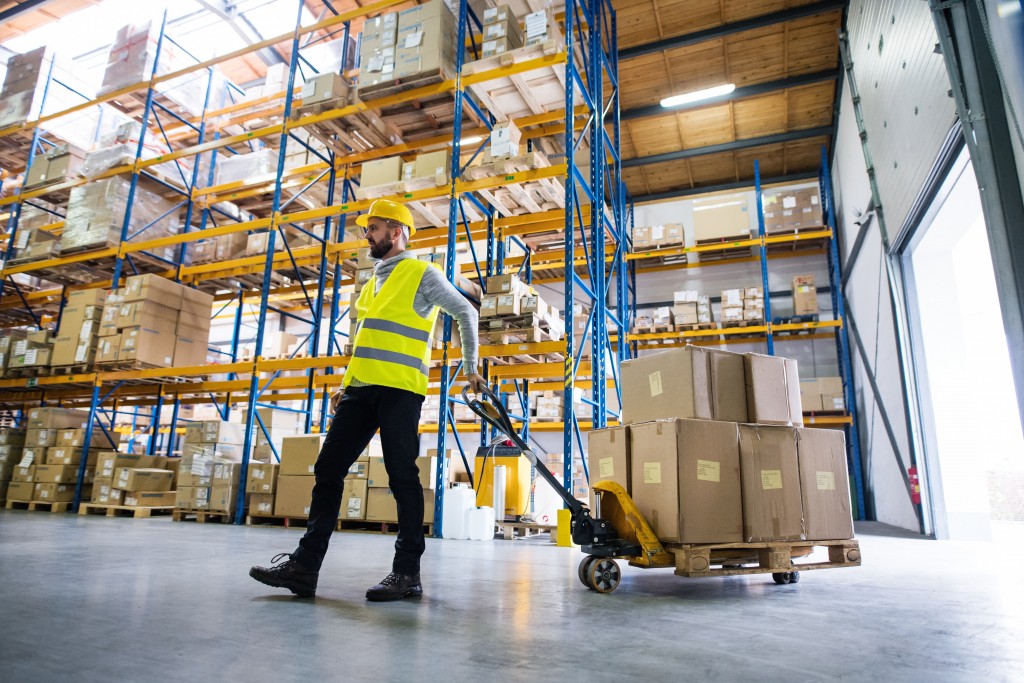 This factor is important for both people involved in the transaction process. Both the seller and the buyer need to be informed about the status and current location of their parcel because it offers assurance that the package is on its way. Most couriers already offer the option of tracking parcels through designated tracking numbers, but as the business owner, this shouldn't be optional.
Being a business owner isn't the easiest job in the world, especially for online shop owners. So many complications can occur because most of the processes involved aren't tangible and can't be managed in person. Therefore, selecting a courier that will manage the transactions involved in your business efficiently is one foundation of a good online business.