Choosing a new place to stay can be very time-consuming if you haven't decided where and what kind of house you want to have. The list below will guide and give you ideas on how to search for a home best suited for you.
Create a Budget Plan
Always have a budget prepared when you're determining a promising rental. Studies have shown that most of the time, 30% of a homeowner's income is spent on housing costs such as groceries, savings, and other maintenance costs. Organize a list or table that would accommodate your budget needs. You'll have to spend on utilities, internet, cable, and others.
In addition to that, you'll have to have fees for new furniture and for moving. If you plan to have a mortgage for your new house, you can consider VA home loans that are ideal for those serving in the military.
Keep Your Eyes on Essential Features
Remember the difference between your needs and wants. Focus primarily on the things needed to make your place homey and livable. After, you can let your eyes slide to items that are "nice-to-have." Ask yourself questions like:
Which is more convenient, a shower or a bathtub?
If I were to set up an office, will I need extra outlets for my laptop?
Do I want a patio or a backyard, or am I contented without an outdoor space?
Will I be willing to have a roommate live in a neighborhood I want or live in a more straightforward place to focus on my personal space?
Assume You Live in That Neighborhood for a Day
It may seem like it doesn't matter now, but geographic locations are what will make most of your day. Whether it be your schedule to work or that ice cream shop in the corner, the distance will make a difference. Do thorough research to avoid regretful decisions. You can take a day off and stroll through the neighborhood. If the car is damaged, will you be contented with commuting? How are the crime rates in the area? Are shops open during your free hours?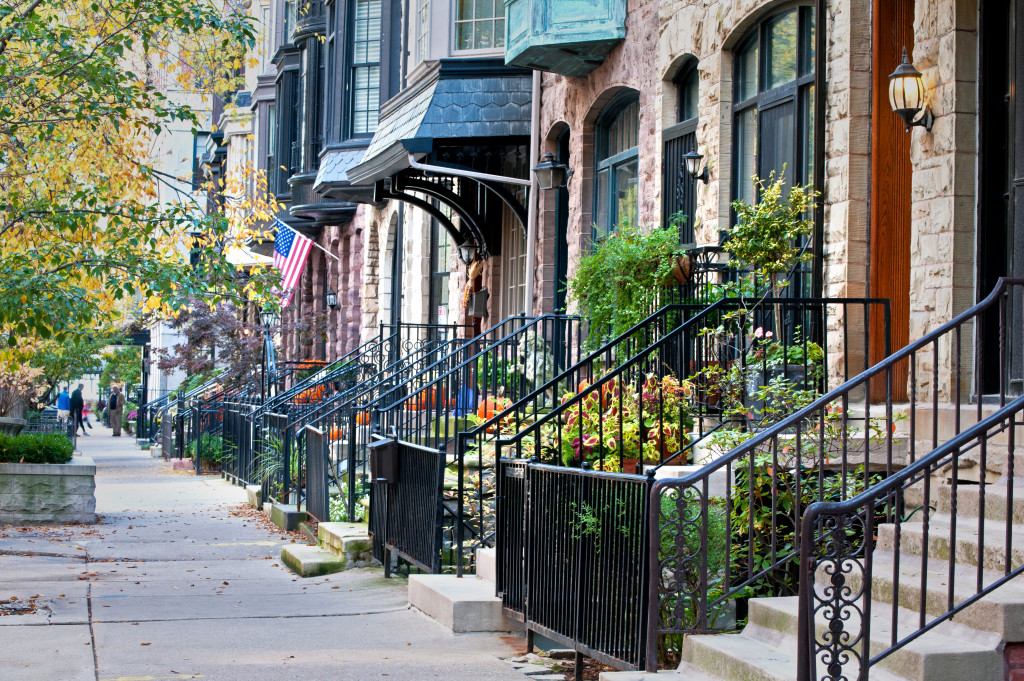 Rental Type Decisions
This will depend on the length of your lease and the size of the place you plan to rent. Various home types will appeal to your market and needs. For rentals six months or less, you may view sublets or corporate housing — more expensive and more desirable for new homeowners in the neighborhood. For more than 12-month rentals, there are diverse options you can choose from on listing portals.
Advantages: With only one or two houses beside you, you'll enjoy more privacy. Despite the size footage, occupants may enjoy seclusion within the home because of the property's layout, consisting of two or more stories. Your house may also include a yard or patio.
Disadvantages: subletting straight from the townhouse's owner may result in maintenance that is difficult to foresee. You may be trading locations for space in this instance because townhouses tend to be situated in suburban places. Roughly speaking, utilities may be running somewhat higher.
An Apartment in a Tall Building
Advantages: You will be among many neighbors, professional management will handle building maintenance, and your location could be in a walkable, metropolitan neighborhood. Browsing blog comment sections might also help you explore bigger buildings.
Disadvantages: your apartment may be smaller than single-family homes, townhouses, or those in the suburbs. Moreover, it may not be large enough for a family. You may also have a monthly fee for parking inside the building. In contrast to small-fry landlords, management corporations are more willing to alter the terms of credit and lease agreements to accommodate tenants' needs.
Single-Family Home Accessory Unit
Advantages: Most of the time, you will find this type of property in quiet neighborhoods, and there's a good chance it's a one-of-a-kind location. Because landlords and homeowners live above or next door, renters feel safer. Laundry is either close by or in the same building for most apartments, and landlords almost always provide yard access.
Disadvantages: Some landlords rent these units unlawfully, which is referred to as "landlord-homeowner." This is where they don't register the property with the city and utilize under-the-table or unlicensed contracting work to refurbish the property. It may also be challenging to differentiate bills if landlords don't separate meters.
You will find suitable properties, neighborhoods, and cities in every state. To align all three of them, you'll have to put in a lot of labor and footwork. If you finally find the rental property you've been looking for, try to keep your expectations in check and make sure you can afford all the extra expenses that come with owning a home.