The office is often where the heart of business operations lies. Here, transactions are made to generate leads, sales, and profit. And here, your employees and associates work and develop meaningful relationships.
You need to maintain your office for various reasons. One of them is that you want to make sure that your employees and associates are safe in the vicinity. You also want to make sure that they can concentrate on work.
A good office will also help promote the health of your employees and associates. Not only will they be safe, but they will also have high energy levels and a good mood.
Another consideration you need to make is that when you neglect your office, you're going to rack up expenses for repairs and renovations. Prevention wins over the cure for many reasons. So it's more prudent to make sure that you're taking care of your office. The question is how.
Maintain the Cleanliness of the Office
Make sure that the office is clean. For starters, you don't want your employees and associates to get sick. Unfortunately, the office can be a cesspool of bacteria and viruses.
The first step should be to teach your employees and associates the importance of cleanliness and hygiene. Managing their habits will help make sure that they tidy their workspaces, dispose of garbage properly, and take responsibility. Policies, rules, and incentives effectively instill the value of cleanliness and hygiene.
Making sure that the office is clean will keep rodents, insects, and other pests away. These critters often ruin office furniture and appliances. In addition, they are infamous carriers of various bacteria, viruses, and diseases.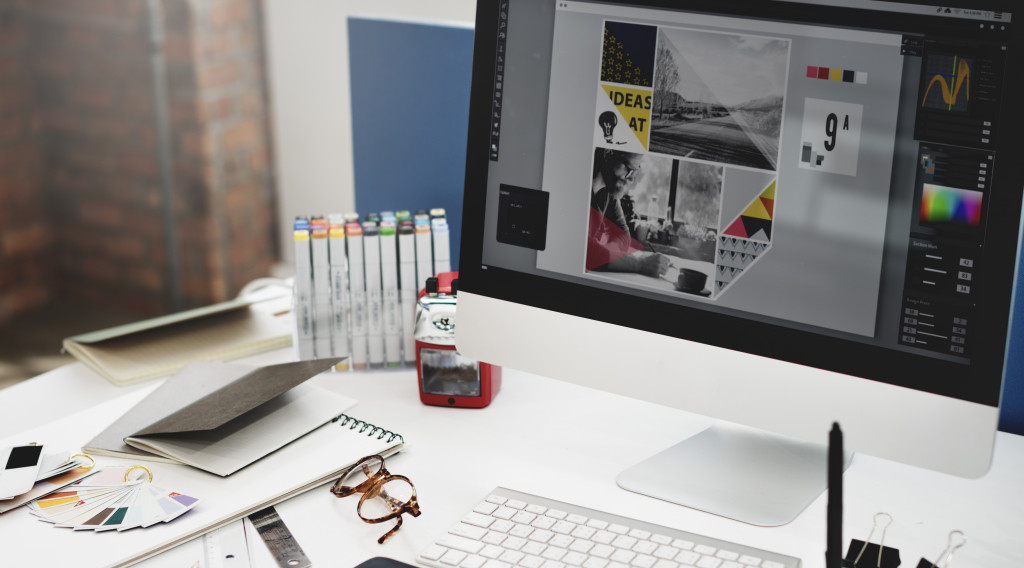 Check Your Plumbing System
Water can easily damage the structural integrity of your office. And they can come from everywhere: in your pipe system or that of the surrounding vicinity, worn out seals, damaged plumbing, and collection of rainwater or wastewater through the roofs and walls.
Watch out for the following signs of seeping water in the property:
Cracks
Bulges in ceilings and walls
Musty odor
Water stains
Damaged floors and walls
When you notice these problems, you want to look at your plumbing system. A sound plumbing system essential because, first of all, we want to conserve water. It's the most critical resource on the planet. Wasting it is not only an additional cost of money, but it also shows our values.
By maintaining the plumbing system, we reduce water wastage and control water consumption. More importantly, it's going to keep the comfort for your employees and associates. It will also prevent rot.
On the other hand, neglecting your pipes might end up in a bloom of mold. Mold can cause various health concerns for the occupants of the building and even to pets. They can cause allergic reactions, fungal infections, and poisoning.
Take Care of Your Sewage System
There are a couple of things you need to watch out for when taking care of the plumbing in your office. For example, standing water is a red flag. Something is probably blocking the drainage pipes, which can cause a slow-moving drain.
One of the worst things to deal with is when there's a foul odor emanating from somewhere you can't pinpoint. This is not only unpleasant and uncomfortable, but it's also going to decrease the productivity of your employees and associates. In addition, it's going to affect your customer service.
Watch out for clogged drains and gurgling sounds. Eventually, these problems will cause a surge of fruit flies and other insects in the vicinity. Again, this is going to expose the occupants to various diseases.
You may opt for services to clean your sewers. It would be best if you washed your pipes regularly. For example, sewer jetting services are economical and environmentally safe. It doesn't even need chemicals to clean the lines. And they help clean and maintain your pipes so that they last longer.
You will also be able to get rid of the foul odor. That way, your employees and associates will be able to work correctly. Your customers won't have to complain about that weird and bad smell, either.
It works because it uses water to eliminate dirt, debris, and other materials that may be clogging up the system. They clean the entirety of the pipes, and that's why you can save money by not incurring expenses for frequent cleaning services in the long run.
You have to maintain the integrity of your office building for various reasons. Don't forget that regular maintenance and renovations to the building will also help preserve and increase its real estate value. An office is not just a place, and it's also an appreciating asset of the company.