What were the considerations you made when you bought your own car? Did you put emphasis on fuel efficiency or storage or the aesthetics of the vehicle? Did you buy your dream car even though it was impractical? What made you decide on the model? When planning to purchase a company car, throw these personal reasons out the window. The factors to consider when buying a personal and company car couldn't more different.
People buy personal vehicles based on their emotions—how they feel about the car. When you do this for your business, you will end up wasting money. Your company car should be practical, affordable, and fuel-efficient. Not to mention, it should also provide security, safety, and vision.
Budget
It's not just about the sticker price or what you will pay upfront. The budget is composed of different factors. What will be the cost of the upkeep, insurance, and fuel in the future? Often, companies will spend more money down the road because they tried to get the cheapest car in the market. You should consider also the resale value of the car. When you already want to upgrade to a new one, can you expect to get a good price for the old company car?
When looking to buy a company vehicle, look also at the best loan rates for a car. Some lenders will have better offers if you choose a fuel-efficient car. Look at the promos and consider these when choosing what to buy.
Fuel Economy
If your business consists of driving to and from many places within a day, consider the fuel costs of the vehicle. You don't want to be saddled with a vehicle that burns through a gallon of fuel like Usain Bolt on a sprint. Gas prices can skyrocket without a moment's notice. Even if fuel prices are relatively low today, you still have to pick a fuel-efficient car.
Image
When people see your company vehicle, they will have something to say about it. Do you want them to see it as a practical car? Do you want them to think that you care about the environment? Going green is an option for business owners choosing a company vehicle. The demands from consumers for companies to be eco-friendly will only increase in the coming years. Every vehicle tells a story. You should think long and hard about the story you want it to tell about your business.
Storage
Even if you want to buy the smallest and cheapest car, is that really practical if you need to transport large boxes with them? While you may not need a cargo truck yet, you should think about the storage size of the company car. If it's going to transport people, a nice sedan will do good. But if you need to transport possibly large boxes, filling up a small car with heavy and huge boxes is not economical in the long run. The heavier the weight of the cargo is, the more fuel the car will burn.
Technology
Do you really need a car with a GPS navigation system and a reverse camera? You can use the navigational app on your phone in exchange for paying for a GPS navigation system integrated into the car. As for the reverse camera, why don't you practice backing up using your side mirrors? That's going to save you from spending a few hundreds of dollars.
Think long and hard about the technology you need for this car. A lot of cars go cheaper when there are no tech devices and amenities. You need a practical car to run errands and not one that will drive around an executive through town.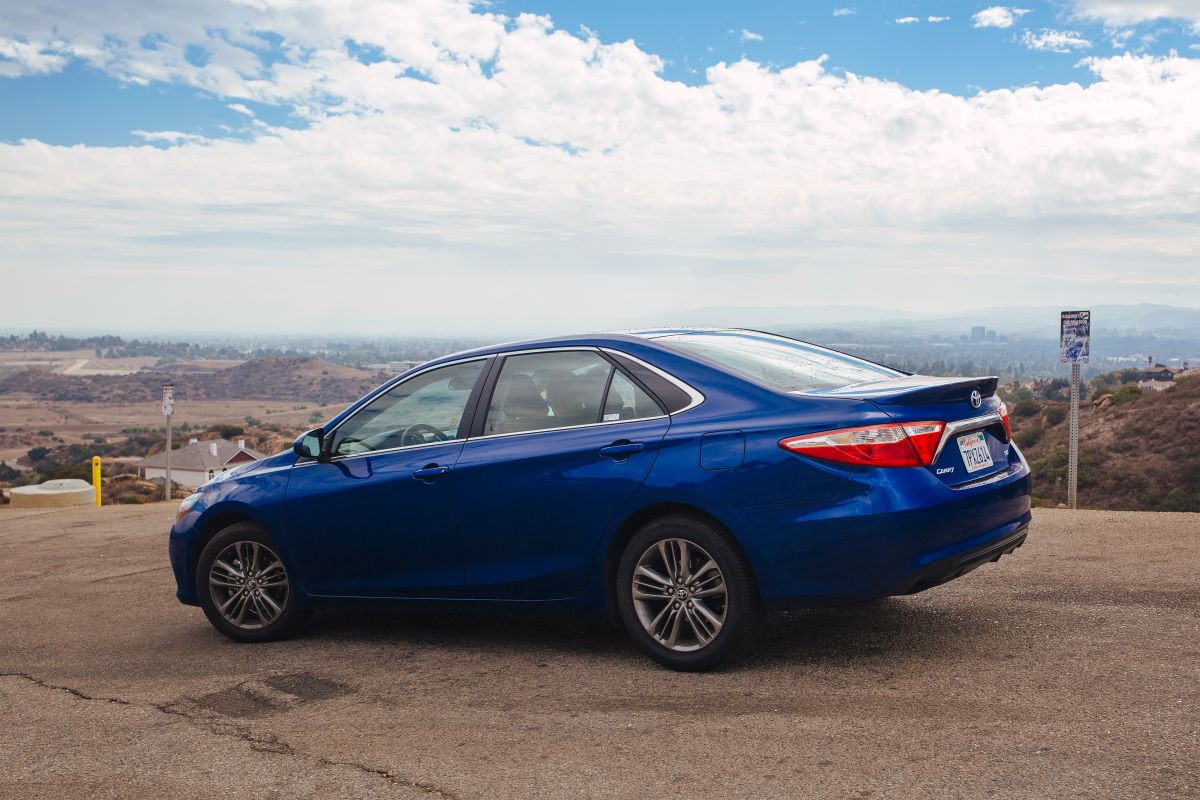 Safety
While this might fall at the far end of this list, safety cannot be compromised. What are the safety features of the vehicle? You want your employees to be safe when driving this car, of course. Consider even purchasing some extra safety features to prevent them from getting into road accidents. Ask your agent about what safety amenities can be added to the car as some of these do not come on the showroom floor model.
Picking a company car is all about practicality and safety. These are the two core features you want to have in a business vehicle. Look for a car dealer who can give you great advice on what model to pick and what kind of car you would need for the functions of your business. Working with someone you can trust with cars will go a long way toward helping you select the right model and type.