The beauty of visual art trends lies in their ability to provide a platform for a fresh start every year. Considering the rough paths we went through and are currently battling, the hopes in the latest trends in graphic design provide the most significant breath of fresh air, especially in the business world.
Unlike previous trends, which were heavily inspired by the hopes and beginning of a better decade, the graphic design trend this year has revolved mainly on emphasizing humanity and everything that goes with it.
This year is dedicated to changing the mundane into something extraordinary. Whether you're using muted color palettes, classic symbolism, or simple data visualization in your content, advertisement, infographics, business, or custom heat transfer prints and designs, these trends are guaranteed to give you an edge over your business competitors.
Protest art designs
The beginning of a new decade appears to spotlight the reality and issues hiding in plain sight. This was the year the world recognized the magnitude of change that needs to happen, as it exposed numerous matters that lied ahead — from universal health care and pandemic preparedness to disaster, environmental, and social issues. The excellent news is that this disagreement could well be a watershed moment if everyone plays their part.
Designers from all around the world are standing up to the plate to contribute their abilities to improve their communities. This can be observed in the growth of artistic hand-lettering that conveys solidarity, accountability, and counsel. It manifests as revolutionary art. As an entrepreneur, these can be incorporated with prints and designs that help you customize your product, such as masks or statement shirts.
Whether via charitable work, professional or personal creative endeavors, 2021 is quickly emerging as a breakthrough year for design.
Elements
There is no escaping the fact that the start of this decade will go down in history as the most extended year in modern times in which we spent most of our time locked up. This is especially true for designers who have found their freelancing work-from-home lifestyle to be akin to solitary confinement. It's therefore unsurprising that the outside world has found its way into the course of graphic designs.
Nature imagery impacts instilling tranquility, rejuvenation, and development. Thus, there is no turning back for visual communication to turn green, whether in the shape of leafy designs, earth-tone color palettes, or images of stunning views. The most exciting aspect of this trend is expanding beyond ecologically conscious products, businesses, and advocacies.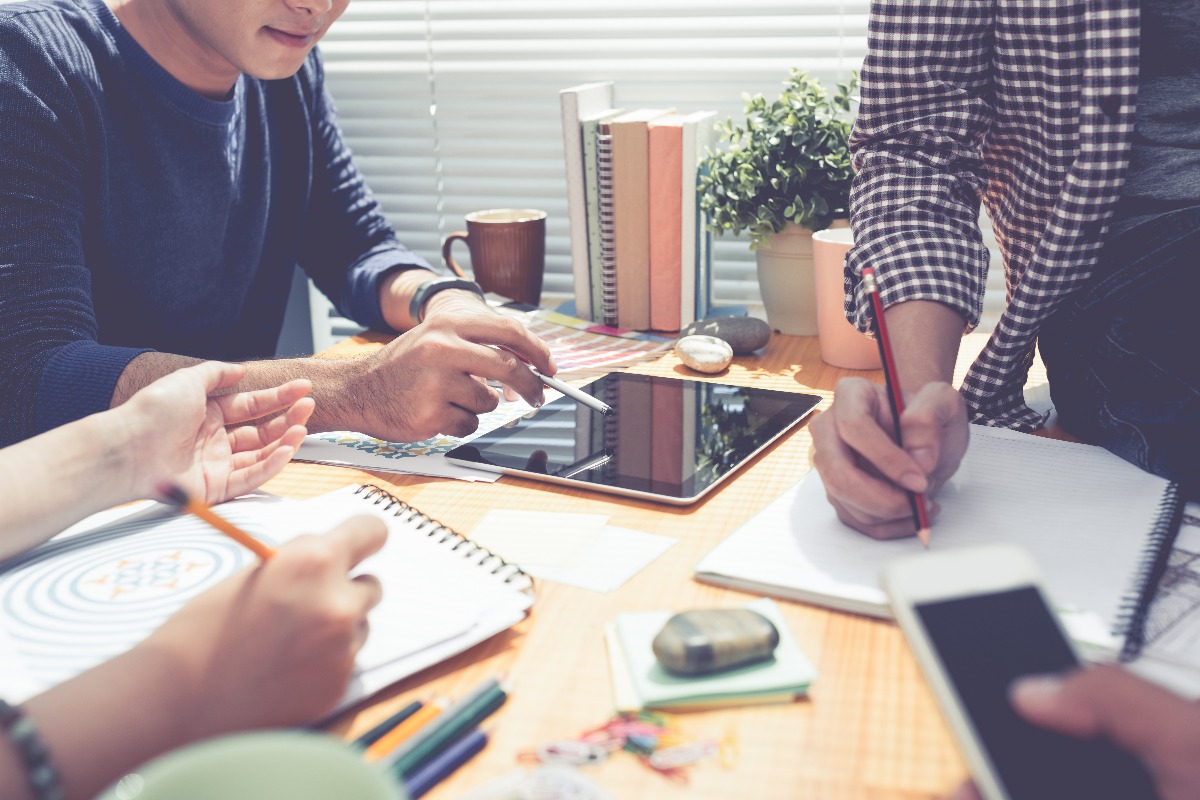 Irreverent figures
A beautiful design conveys a narrative. A well-thought one makes that narrative stay and leaves an indelible impression. You would want to use abstract images to replace strange characters. The more individuality they encapsulate, the more unforgettable they become. This is especially useful for startups who want to create a lasting impression through their advertisement or packaging that goes well with their selling point and values.
The core of this movement is concept illustration, which provides character stances and individuality in the guise of a hand-drawn aesthetic. This explains why these techniques span from intricate cross-hatching to the simple forms, patterns, and shades of contemporary cartoons. The themes themselves predict the long-awaited return of comedy and strangeness in the months ahead.
Symbol resurgence
Even the most minor details play a significant importance in design. Symbols have always been associated with unity in the past. The strength of classic signs resides in their capacity to transcend words, whether it's in the form of delivering warnings, recalling a product, or defining a cause or advocacy. Use this strength to create aspirational emblems of perseverance, development, and empowerment that appeal to your consumers.
By infusing recognized symbols of authority, such as deities, constellations, and austere animal spirits, you can reach your marketing goals and draw traffic to your company with creativity. Consider these as talismans that people need to stave off sorrow in the next year by reinterpreting classic motifs.
Retro revival
The science-fiction fantasies of a bygone period are fascinating because of the bizarre ways history has gone wrong. However, retro-futurism as a graphic design has endured decades due to its audacious imagination and unexpectedly positive outlook.
This design is trendy in the fashion and marketing business, as it projects the once believed advancement in humans, so far as the fearsome green Martians in flying saucers, ray guns, and flying cars. This enthusiasm is expressed aesthetically by focusing on vibrant colors and computer-inspired font, to name a few.
Although the previous year has become a letdown on what was supposed to be a jump start on a decade full of hopes and possibilities, the future of businesses and marketing in the graphic arts department remains unshakable in reversing the trend in their unique way.