If you want a stable stream of passive income but with minimal risks, invest in real estate.
Andrew Carnegie once said that 90% of all millionaires built their wealth by investing in real estate. To this day, many still believe that buying properties is a great idea because it offers investors tax advantages and provides better returns. It also not as volatile as the stock market.
However, not all markets are the same. In some places, property prices have skyrocketed. Finding a good house to flip has become very challenging in recent years. Many people who are investing in real estate have to look farther away to find viable listings to add to their portfolios.
Long-Distance Investment
As the name suggests, long-distance real estate investment involves acquiring a property in another city or state. Traditionally, investors chose to invest within their market because they are locals and, therefore, more familiar with it.
Investing in a different market is a little more complicated. The property is not as accessible as the houses in your market and, therefore, you cannot have your own inspection.
Before the internet, although possible, long-distance was very risky. An investor had to trust the word of a broker they may have never worked with before and there was no way to verify if the information they receive from miles away is accurate.
Nowadays, there is nothing to worry about. Investors who can no longer find properties to acquire within their markets can search somewhere else without the risk of losing their hard-earned money.
Here's why.
Everything is Online
The internet is a game-changer when it comes to real estate investing. It managed to make the world a lot smaller.
Online, you can find pretty much any information that you will need. Platforms like Zillow and Realtor exist so that you can check details of the property or receive an estimate of how much rent you can expect.
You can also go online and do a background check if you are working with a local agent for the first time. Reviews on social media, websites, forums, and other platforms can reveal so much about any person or business' history and reputation. You can get an assurance that you are putting your trust in people who want the best for you.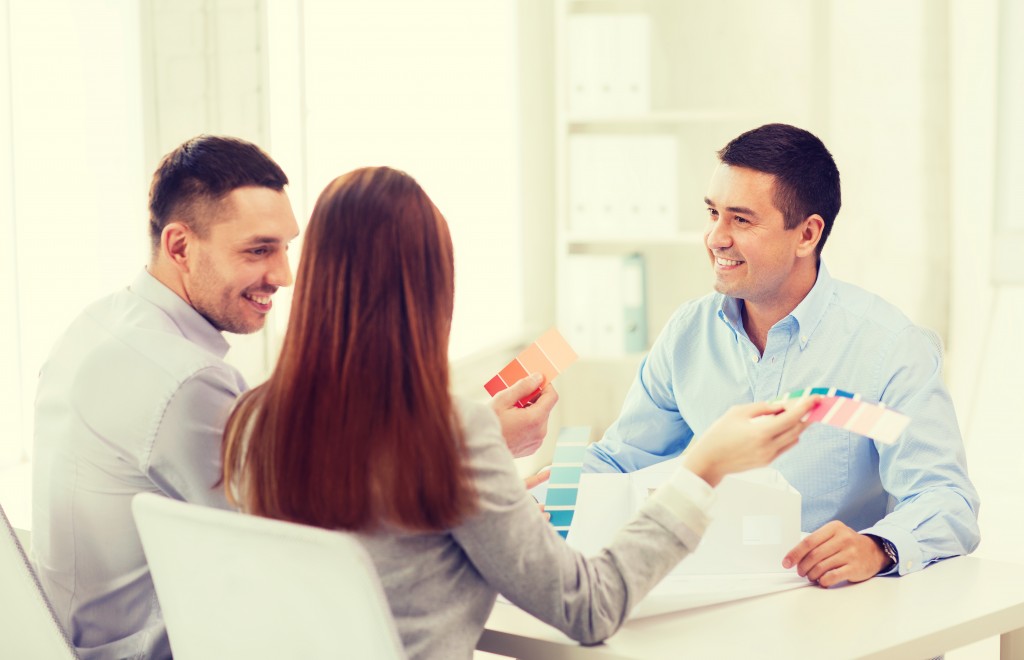 Virtual Tours
You do not have to travel across the country to view a property. Nowadays, you can do inspections through your smartphone.
It is not unusual for agents, property managers, and contractors to send photos and videos of a house to the interested investor. Although it will never be the same as being physically present on a site, it still is better than investing your money on a listing blindly.
You can even ask a virtual tour using Zoom, Skype, Google Duo, or FaceTime. The agent or manager will use their smartphone, turn the video camera on, and walk around the property while the investor watches.
Find Cheaper Properties
Through the internet, it is easier to find properties at low prices. You can browse hundreds of listings without leaving the comforts of your own home.
Zillow and Realtor can help you locate available properties that private sellers and local real estate agents have listed.
The one benefit of, and perhaps the most convincing reason why you should do, long-distance real estate investing is the access to properties outside of your local market. Some markets can be very competitive, making the cost of acquiring real estate rise up significantly.
That is why it is most common in expensive markets like New York and San Francisco. Investors are getting better deals somewhere else.
Look around properties for sale in other cities and states. You will find houses that look promising but do not have a ludicrous price tag.
The Best Markets for Real Estate Investing
Not all markets are the same. Some are very competitive which will drive prices up. In others, there might be less demand for housing.
Investors must do their due diligence and find out which markets are most promising.
The markets that are doing well before the recession are Salt Lake City, Phoenix, Seattle, Nashville, Jacksonville, San Francisco, and others.
Although doing long-distance real estate investment is less risky, there is still some things that investors should consider. Because the property is far, you are going to have to rely on other people too much. When you are dealing with money, it is difficult not to be nervous when working with new people.
Collecting payment when the renter refuses to pay on time will also become a problem. You should develop a method that will ensure that rent is being collected on time.
There is no investment that has zero risks. There will always be a chance that you will lose your hard-earned money.