People need to eat and this makes investments in the food industry safe bets. But this doesn't mean that they don't fail. Some investments have a higher chance of success than others. Here are some business ideas that are sure to be a hit.
Restaurant Franchise
This is the simplest investment you can make. Though there is a high buy-in, especially for popular brands, you can be sure about the earnings. A well-known franchise can have you earning back your initial investment in a single year or so. The main advantage of buying a franchise is how easy it is. No need for complex business plans or menu development. You simply build the location and follow the directions of the main office. That is when the money comes in.
But it is not a sure thing. Earnings can be affected by current events and the local market. For example, investing in a fried chicken restaurant franchise business is usually a good idea but if the locals prefer something else or you have stiff competition, then you won't be earning as much as you could be.
Food Truck
For those who want to avoid the hassle of building a restaurant, there are food trucks. Instead of static locations, the operations will be mobile. For example, one day the food truck might be at this spot. The next day it can move to another place. This allows the business to have a surprising amount of reach. Instead of building another branch, you can just go somewhere else. Some local governments ask for a permit, but they should be simple enough to handle.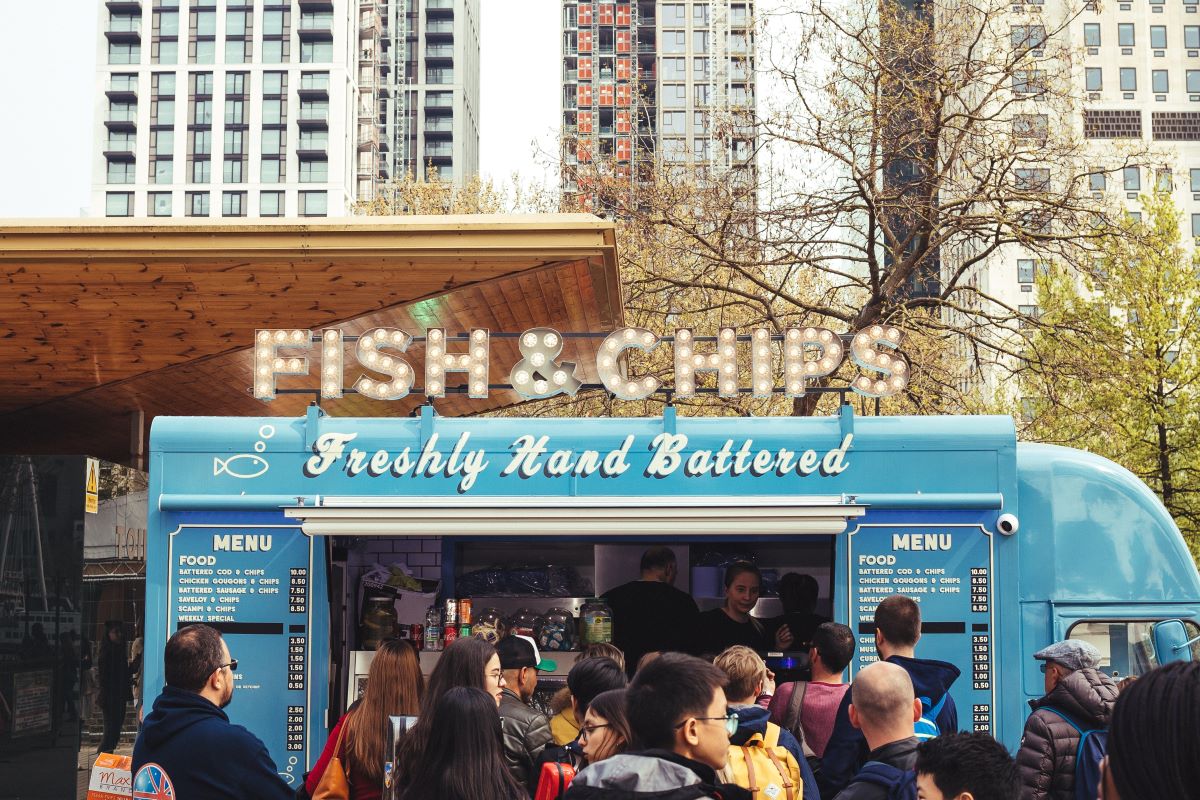 While food trucks have a hefty price tag since you need a truck that is good enough for a mobile kitchen, it is still cheaper than building a new restaurant from the ground up. The transient nature of the food truck allows it to adapt to various situations. For example, when your current location is not profitable, the food truck can move to a new place. This change can also cover the menu. If an item is not working out, then the food truck can just stop serving it and replace it with something more appetizing.
Microbrewery
Beer is a major beverage and can be very profitable when you sell it as a product. Instead of selling someone else's brew, you can sell your own when you invest in a microbrewery. For those who are passionate about beer, starting to brew batches of your takes it to the next level. This can be a combination of hobby and business, with you coming up with recipes and then selling the results.
Your brewery can brew several thousands of gallons of a particular batch of beer then sell it to local bars and liquor stores. You might create ones that fit a particular season or have a specific taste. Once your brand becomes well-known, you can expect to create a loyal following.
Meals In A Box
People like the convenience of just receiving a meal and then eating it. No need to think about things and waiting. But you can take it to another level. Combining meal preparation services and delivery, you can have people subscribe to a service that has them receiving meals prepared by you. Every day, subscribers will receive their meals as your service prepares them.
As an alternative, you can make it easier on yourself by cutting out the preparation. Instead, you do something like a grocery service. You buy all the necessary ingredients for the meal and pack it into the daily delivery box with a simple recipe.
Sauces And Condiments
Hot sauces and other condiments are a big business. People love to add their personal touch to meals by adding some heat or other additional flavor to their meals. The hot sauce industry is big business as various companies come up with their twists to heat things. Whether your particular mix is about heat or more about flavor, your product can potentially become the next sriracha.
If condiments are not enough, you can cook up your sauce. Pasta sauces are a favorite. Create your tasty variant, whether it is a tomato sauce, a pesto, or a ragu. You then can it for selling. Several companies started with just a sauce, and they've become quite profitable.
The food industry has a wide coverage and there are a lot of concepts flying around. The important thing is to evaluate investment opportunities before you. Before you put your money into them, you should be doing your research and seeing whether there is potential in the business.