The US economy plunged in 2020 during the height of the COVID-19 pandemic.  Unemployment was high, and people kept on dying of the deadly disease. The government was left with no choice but to send millions of Americans a stimulus check of $1,200 in mid-April — a move that promotes consumption to help the economy bounce back.
In December, former President Donald Trump signed a COVID-19 relief bill that included $600 checks for citizens. It is still unclear whether the fourth round of stimulus checks will happen. But the Biden administration made sure that those qualified received $1,400 in the third round.
People with children have collected more than $3,200, and that amount alone can be spent on many things. It may be spent on rent, taxes, bills, or just random stuff. If you were a beneficiary of stimulus checks and have yet to spend yours, then you might be thinking about how to go about doing it.
Investing or Trading
There is no reason for one not to invest. Making money work for you instead of working for it is the correct formula most of the time. And in this day and age, doing it has become a lot easier.
Shortly after COVID-19 was declared a pandemic, the stock market crashed by 20 percent. Although it recovered at the end of the year, investors still lost a lot of money and panicked. At the same time, people who have longed to buy shares did so during the plunge and made a profit.
The International Monetary Fund recently said President Joe Biden's $1.9 trillion stimulus package tremendously helps the US economy. So does that mean the market is unlikely to crash in 2021? There is no definitive answer to this question as nobody can predict the market.
But when it does crash, putting your stimulus checks to work might not be a bad idea. Stock prices will significantly drop, meaning you can buy them at a lower price. And when it recovers, you sell whatever stocks you hold and see your bank account move.
"Buy low, sell high" is the only strategy needed. And it doesn't only apply to stocks. This can also be used with Bitcoin or other similar alternatives. The only difference is that digital currencies are more volatile, but more volatility means a possibly higher profit.
Experts say it is likely that one Bitcoin in the year 2026 will be worth a million dollars. Not many people have thousands of dollars at their disposal, but that's not a problem. Bitcoin allows investors to buy fractions of it.
There are other options, however, such as Ripple's XRP. The coin on April 6 rose above a dollar, the first time since March 2018. Investors are optimistic again that it may hit $589 in the near future — a prediction made years ago that increased its price.
But if stocks or digital currencies aren't that attractive, you can always invest in yourself. Enroll in programs that offer legitimate certifications to further your career. You may direct yourself toward professions that will be in demand once the pandemic has concluded.
Starting a Business
This option may intimidate some who plan to do it but are still in their infancy. Businesses may either succeed or flop; it depends on how you strategize. Starting a profitable one requires capital and $3,200 in stimulus checks will be more than enough.
Since almost everything is done through the internet, you can create a course and sell it online. People most of the time are at home and are looking for something to entertain themselves. Selling them a lecture about something you are well-versed in is an excellent way to start.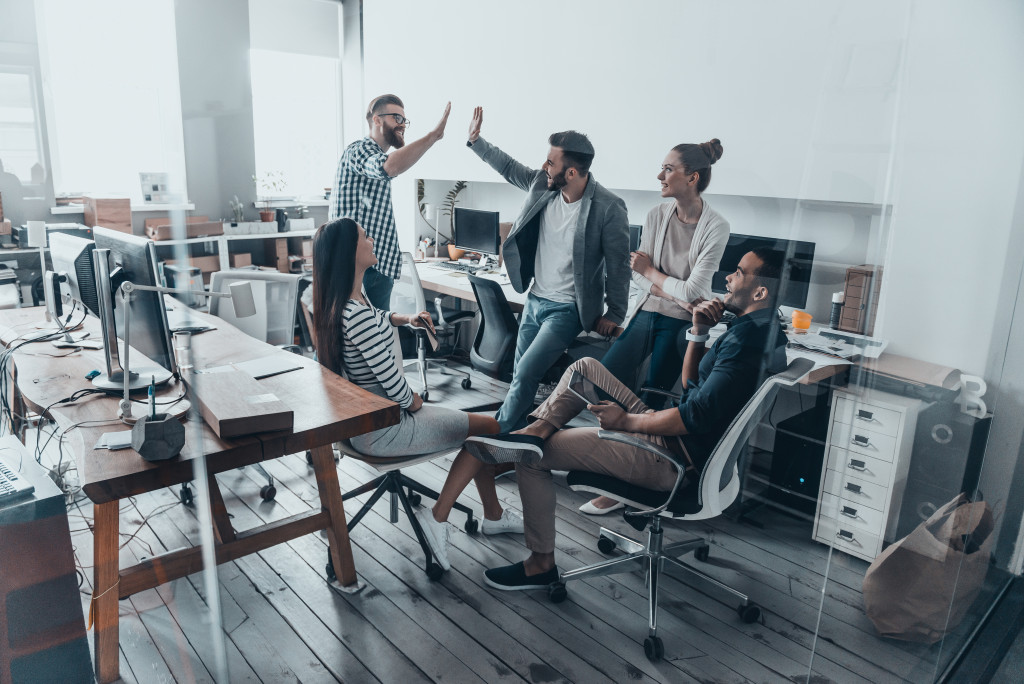 And if they want an in-depth discussion about it, you may charge them extra for a live one-on-one. Just make sure to market your course properly for more visibility. Avoid using click baits to lessen negative reviews.
Consider starting a courier service as well. People in general, especially those who are older and suffer from preexisting conditions, know that their risk of catching COVID-19 is higher. This prevents them from going outside their homes.
Offering to buy their necessaries and charging them for it isn't so bad of a business idea. As long as you have a car that runs smoothly, you'll face no problem doing this. People are afraid and are willing to pay a delivery fee to anyone who can buy them what they need.
Another profitable idea would be to open a small convenience store. Groceries and supermarkets will always be emptied anytime the news causes panic. Hoarders will be everywhere, and none will be left for those who arrive late.
Opening a small store is guaranteed to attract customers. If you have essential products that people constantly look for, then you just made the right decision. Plus, smaller stores help bigger chains satisfy consumer demands.
Donating
For those who don't care much about money, you can always donate your stimulus checks to the less fortunate. Not all people rely on cash for their happiness. Some get a kick out of giving theirs to those in need. If you are one of them, why not try to give away yours and see if it makes you feel better about yourself.
You can send your money to the COVID-19 Solidarity Response Fund — a fund created by the United Nations Foundation and the Swiss Philanthropy Foundation to provide help to the World Health Organization (WHO) in its mission to improve the pandemic response of numerous countries. It focuses on tracking the spread of the virus, testing and vaccine development, and procurement of protective equipment for health workers. The fund has raised nearly $200 million from over 660,000 donors.
Millions are struggling even with necessities. People find it challenging to stop hunger pangs. Donating to nonprofit corporations that provide food and water to the disadvantaged through outreach packages will make a huge difference.
Small businesses like restaurants may also need money to continue operating. Their closure could mean less food for the people, and that is never a good thing. Food is highly in demand, and restaurants now mostly do take-outs due to the threat of the virus.
Don't forget the individuals who need to pay their medical bills. Getting admitted to a hospital is rarely cheap, even with health insurance. Those who require maintenance to continue living a quality life may also need a few hundred dollars.
If people who can support themselves are still having difficulties in this trying time, imagine what homeless people are going through. They have no shelter and feel miserable all the time. Giving them a few bucks to get them through the day wouldn't hurt at all.
Stimulus Checks Are Meant to Be Spent
The government did not send stimulus checks so people can save up. Although that is an option, it doesn't help the economy bounce back from the rubble. The checks are meant to be spent on something, whether it be bills or rent.
But why spend it on utilities when it can make you money in the future. You can invest it for passive income or begin to build an empire with a few thousand dollars. Or maybe give it to those who need it the most. It would always be up to you.