Getting certification and qualifications is crucial to ensure safety and professionalism in the field.
Developing a comprehensive business plan is essential to succeed in the arborist profession.
Understanding the target market and identifying a unique business niche can help set you apart from competitors.
Effective marketing and advertising strategies can help attract new customers and build a strong reputation.
Starting a new business in any industry can be challenging, and the arborist profession is no exception. While it can be a rewarding industry, it takes a lot of hard work, planning, and dedication to succeed. Experts in the field have compiled a list of crucial things you need to consider before starting an arborist business.
Qualifications and certification
To start an arborist business, you need to be qualified in the field. Arboriculture is a technical field, and having a certification proves your competence and professionalism to your clients. This will also ensure that you professionally learn tree surgery correctly and safely. Such training will also give you the skills to best serve your clients.
Besides, insurance companies may demand that you be a certified arborist before they take you up as their client. As such, you must become certified by taking arborist courses, getting ISA certification, or similar credentials.
The Business Plan
The second step is developing a business plan. This should be a comprehensive roadmap that outlines the long-term objectives and strategies for the business. A good plan should cover the following:
Executive Summary
This should contain the main points of the business plan and provide an overview of the proposed business. It should include information on the target market, pricing strategy, promotional strategies, and financial projections.
Company Description
This should explain the business, its mission statement and core values, a description of the products or services offered, and any unique features it might have. Such information is essential for potential investors or partners.
SWOT Analysis
A business plan should also include a SWOT analysis of the proposed venture. Analyzing strengths, weaknesses, opportunities, and threats is essential in any new business venture to understand the industry landscape and how best to position the business for success.
Services Offered
Your business plan should also include the services you offer as an arborist business. You should list the services offered, their costs, and any additional fees that may apply.
Marketing Plan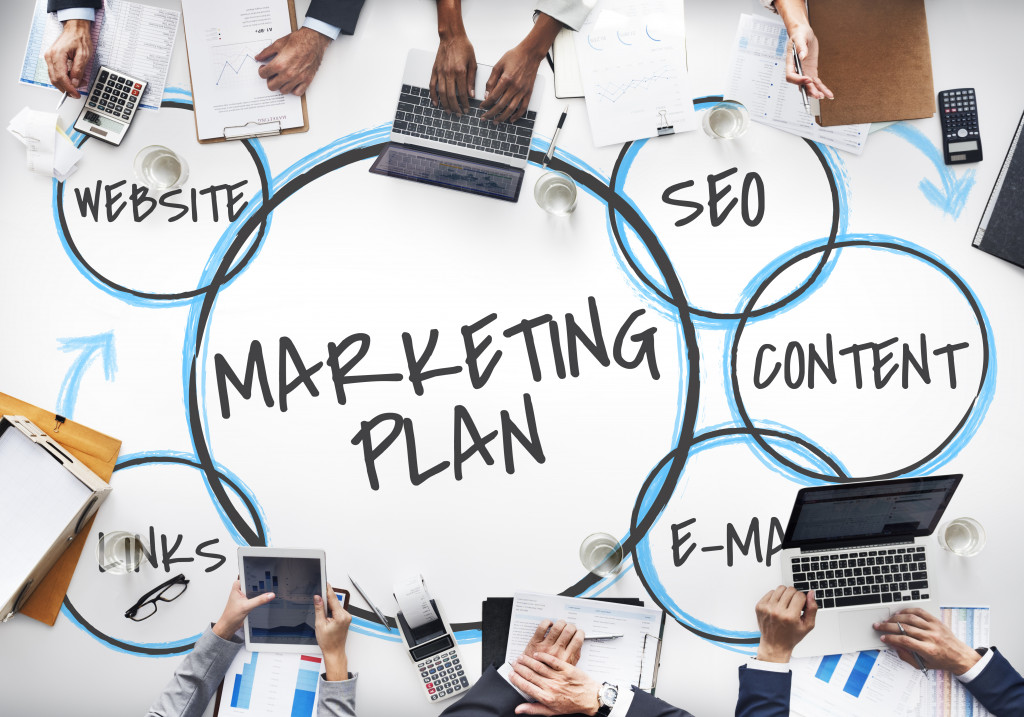 This should include details on how the business will promote its products and services, target potential customers, create brand awareness, and measure success. It can also include details on online marketing initiatives and any other promotional activities.
Financial Plan
The financial plan should take into account the estimated startup costs, operating expenses, revenue projections, and cash flow management. This is essential to understand the finances required for the venture clearly. A successful business plan will also have contingencies in place in case of unexpected events.
Management Team
A business plan should also include the qualifications and roles of the management team. This is important for potential investors or partners to understand the leadership behind the proposed venture.
Target Market
Finally, it is essential to understand the target market for the business and create a strategy to reach them. This could include identifying potential local competitors, understanding customer needs, and creating pricing strategies.
The Competition
Competition is a significant factor to consider when starting an arborist business. To get ahead of the competition, you need to identify a unique business niche. This can be anything from tree removal to tree maintenance, cabling, and bracing. You can seek to specialize in a specific tree variety or location. By setting yourself apart from the competition, you can establish a customer base without fighting to compete on price.
Getting the Right Equipment
Arboriculture requires specific equipment and tools for the job. Tree-cutting equipment such as bar chainsaws, handsaws, pole saws, ropes, and harnesses are necessary for the job. Besides, it would help if you had a reliable truck, a woodchipper, a stump grinder, and a compound miter saw. You also need essential safety equipment such as gloves, helmets, glasses, and chainsaw chaps.
Marketing and Advertising
You need to promote your business effectively to attract new customers. Start by building a website, creating social media pages, and networking with other professionals. The website should be user-friendly and optimized for SEO.
You can also run advertisements across local marketing platforms and community newspapers. Receiving good reviews from previous satisfied customers can also drive new customers to the company.
Starting an arborist business may seem overwhelming, but it can be a lucrative venture in the long run. By considering the factors mentioned above, you can set yourself up for a smooth-running business as an arborist. Remember, certification and competitive marketing are essential, and it's wise to invest in quality equipment as well. While there may be tough days, keep pushing, and take advantage of the countless resources and support available to arborists!