This article presents a variety of courses designed for professionals in the construction industry, covering subjects from basic safety equipment usage to advanced technological applications. 
It details specific modules such as Personal Protective Equipment Training, Aerial Lifts Training, Road Construction Materials Training, and Tech Education.
The unique NCCER Programs and NRSWA Street Works Training Courses, are highlighted, emphasizing their industry recognition and comprehensive curriculum.
The article also introduces Toolbox Talks, brief safety meetings that foster a safety-conscious culture among construction workers.
Whether you're a seasoned builder looking to update your digital proficiency or a newcomer eager to carve out a niche in the construction industry, these courses are designed just for you. Get ready to explore various tools and technologies to take your construction career to the next level.
Construction Management Foundations
The serves as your gateway into the construction management world, equipping you with the core principles and methodologies integral to the industry. Here are some things to consider:
Personal Protective Equipment Training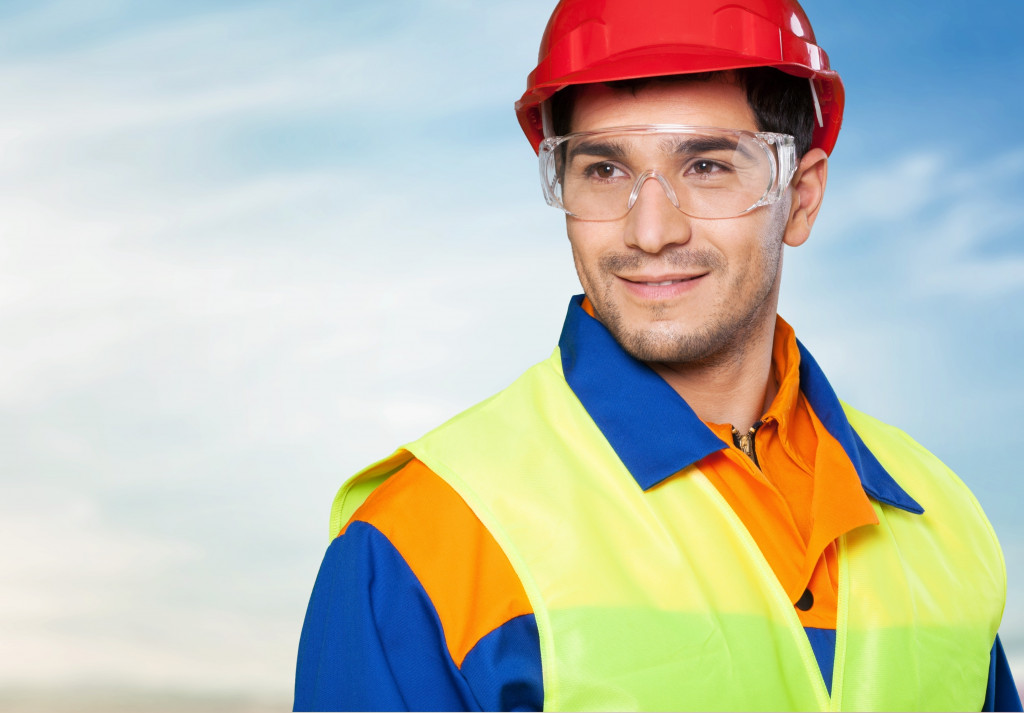 Personal Protective Equipment (PPE) is paramount in the construction industry, ensuring the safety and well-being of workers on site. This PPE training module not only introduces you to various types of equipment such as helmets, eye protection, high-visibility clothing, safety footwear, and harnesses, but also instructs you on when and how to use them effectively.
Each piece of PPE acts as a crucial defense against potential hazards prevalent in construction environments, including but not limited to falling objects, machinery-related injuries, exposure to harmful substances, and electrical shocks.
Moreover, the training emphasizes the necessity of regular maintenance and checks to ensure your PPE is in good condition and fit for purpose. By the end of this training, you'll have a comprehensive understanding of PPE's role in mitigating health and safety risks in construction.
Aerial Lifts Training
Aerial lift training focuses on the safe operation of aerial lifts, commonly used in the construction industry. Working with these lifts requires a keen understanding of safety protocols and operational guidelines to minimize the risk of accidents. This course will cover various aerial lifts including boom and scissor lifts, each with unique safety considerations.
You will learn about the correct setup, inspection procedures, and emergency response strategies in case of a mechanical failure or other unforeseen scenarios. The module also covers the importance of fall protection measures and safety harnesses. By the end of the training, you will be well-equipped to safely operate aerial lifts, ensuring not just your safety but also the well-being of your co-workers and the efficiency of your construction projects.
Road Construction Materials Training
Road construction materials training dives into the broad spectrum of materials commonly used in road construction, providing a deep understanding of their properties, applications, and how they contribute to the durability and safety of roads. After this module, you can expect to gain a solid grounding in materials like asphalt, concrete, and gravel, along with the methods of testing these materials to ensure quality.
Following this overview, the training program introduces NRSWA Street Works Training Courses. These specialist courses are aimed at anyone who executes, supervises, or manages work on or around the public highway. The NRSWA (New Roads and Street Works Act) courses provide crucial knowledge on the legislation and best practices for safety, minimizing disruption, and ensuring quality during street works. They offer a blend of practical skills and theoretical insights, covering areas like excavation, backfilling, reinstatement of compaction layers, and road surface reinstatement.
Tech Education
The Tech Education segment provides in-depth training on the use of modern technology in the construction industry. It aims to enhance your proficiency in digital tools and software reshaping the construction landscape. This includes Building Information Modeling (BIM) software, project management tools, and virtual reality technologies, which collectively contribute to better project planning, increased productivity, and improved safety on construction sites.
Through hands-on exercises and case study analyses, this module will equip you with the necessary digital skills to boost your career growth in today's technologically advanced construction scenario. From project managers to architects, this course benefits every professional aiming to stay abreast of the latest industry trends.
NCCER Programs
The NCCER (National Center for Construction Education and Research) Programs are industry-recognized courses designed to build a safe, productive, and sustainable workforce. These programs include construction fundamentals, safety protocols, and specialized skills like carpentry, masonry, and electrical work.
Through a blend of theoretical knowledge and hands-on training experiences, NCCER programs prepare students for the dynamic and challenging environment of the construction industry. Their rigorous curriculum, developed by industry professionals, ensures learners gain deep insights into the best industry practices and standards.
With a strong focus on safety and productivity, these programs are instrumental in fostering a competent and skilled workforce that is well-equipped to address the ever-evolving challenges of the construction field.
Toolbox Talks in Construction
The "Toolbox Talks" in construction are crucial safety meetings designed to promote safety awareness and discussion among workers. These talks are usually brief, focused discussions on specific safety issues or aspects related to the current project. Each meeting allows team members to share experiences, ask questions, and learn about safe work practices.
Topics can cover a wide range, from correctly using tools and equipment to hazard recognition and avoidance, to emergency procedures. Conducted at the job site before the commencement of the workday, these talks are instrumental in fostering a safety-conscious work culture. Toolbox Talks enhance on-site safety and boost morale, teamwork, and productivity by encouraging open dialogue and active participation.
In conclusion, investing in these courses is your ticket to a thriving career in construction. Don't miss this opportunity to enhance your skills and proficiency. Take a step today to secure your future. Sign up now!