One of the essential skills that a small business owner can learn is financial management. A lot of times, understanding how to manage the incoming and outgoing funds is the best way to generate a profit.
Strategizing well in the way you approach financial situations such as business loans, accepting installment payments, or budgeting for staff; can help direct your business's growth rate. Financial management strategies are necessary if you plan to grow your business to a point where you can sell it to the highest bidder.
A well-managed business will show steady growth, competitive SEO strategies, and proof of customer satisfaction. In today's digital world and fast-paced market, these can often be the deciding factors for possible investors.
You Need to be Compensated
Small business owners tend to pour every bit of capital and profit back into their business and neglect to pay themselves a livable salary. This is a mistake as it will affect your books when you eventually begin paying yourself.
It is a smart financial choice to pay yourself as it will keep your company's books accurate, and your assets will not suffer. Besides, when the time for a sale comes, you may retain a consulting position with the company. This will allow you to retain your salary with much less responsibility.
Hire an Accountant
You need to hire an accountant as soon as you can afford one. They will then help you get your company finances streamlined and ensure that you can continue paying their salary. This is the employee who will make sure that every regulatory body interested in your business is satisfied and supportive of your business dealings.
A good accountant will also look for tax breaks and funding sources to help your business grow and ensure the stability of their job and promotion opportunities. This will ultimately benefit your company.
Consistent Billing and Payment is a Must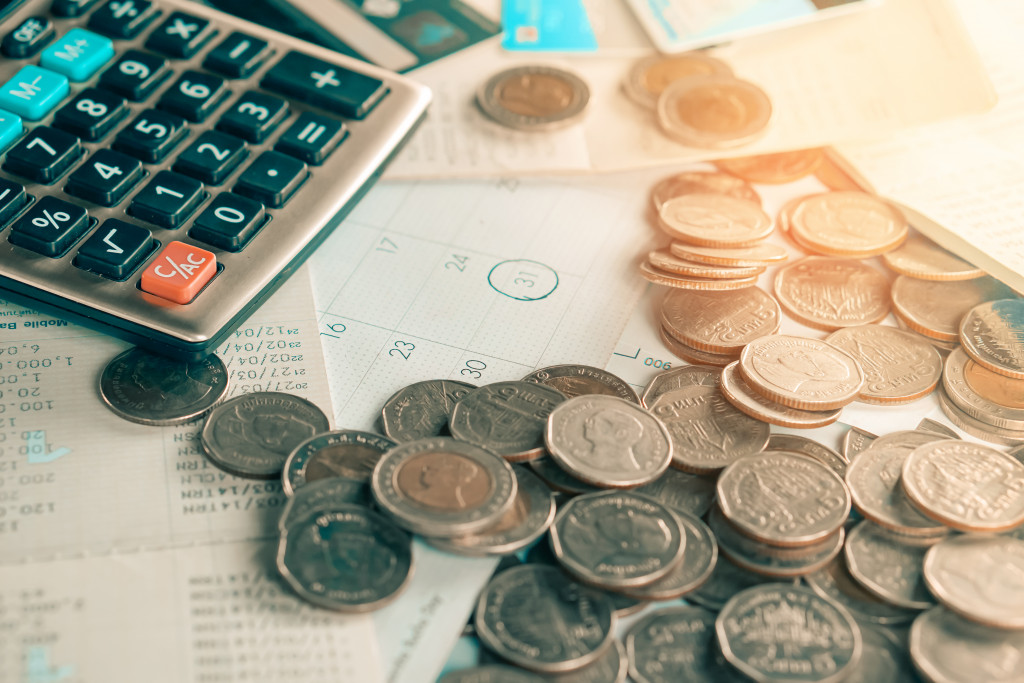 You need to set up a system where your business is never late on essential payments. Your accountant can be in charge of this, but you need to check on it regularly as well. Authorize automatic billing for utilities as these are necessary for the smooth operation of your business.
Also, you need to develop a billing system that will reduce the chances of late payments and unpaid invoices. Customers appreciate a friendly business, but you do not need to continue being mild-mannered when someone has repeatedly failed to pay you.
These bills are the line between your company surviving during a rough economic time and business closure. Include late fees and a much more strict billing structure to ensure that your business gets it due so you can keep your doors open and pay your employees.
Personal Loans to Your Business Need to be Tracked
It will not surprise any business owner that the initial funds you set aside for your business sometimes need to be supplemented. But while you may not feel like you need to be that stringent about it because it's your money and business, it is necessary to keep track.
Though a personal loan, it needs to be treated as a business loan. When enough profits are generated, you can be paid back first before the rest of the money is distributed. This is especially necessary because tax comes to bear on profits after loans are repaid.
Invest in Marketing and Online Promotions
Take full advantage of the available SEO tools and providers and integrate these services into your existing marketing strategy. More people search online for the services and products they need, so you need to establish a foothold in this digital space for yourself.
Online promotions do not require as much expenditure as you may think. Most small businesses can manage a chosen list of social media accounts that enable them to connect and interact with clients. This is a great opportunity to do giveaways and mini-competitions that engage the customers and help your page receive attention and sharing that expands your viewer base.
Most importantly, do not spend any money that you do not have. Some business owners have made the error of purchasing big-ticket items based on expected profits. This is a mistake as you can never be sure of the money till it is safely in your business accounts.
Also, using business profits to finance personal interests can be tempting but avoid doing so till your company has achieved sustainability. Otherwise, every purchase is a risk that your business does not need.