Various new technologies are making everything run smoother in the world of business and marketing. And this is a good thing because as technology rises, so will consumers' standards for customer experience and service. Here are some technological upgrades that are transforming business, the workplace, marketing, and social media.
Better customer experience through artificial intelligence
In the past few years, artificial intelligence and machine learning technologies developed rapidly, thanks to various corporations seeing humanity's need for enhanced precision, speed, and effectiveness in our efforts. The world of business and digital marketing, in particular, has benefited greatly from developments in artificial intelligence and machine learning and will continue to do so in the years to come.
Now that we can quickly analyze almost an infinite amount of data points without sacrificing accuracy and precision, business owners and marketers can now utilize machine learning to gain a deep insight into the impact of various touchpoints on individual consumers, and even general demographics, have on the shopper's journey.
Augmented reality
Another technological breakthrough that's already showing a lot of potential in changing the world is augmented reality, which combines our physical environment and our digital information in real-time. It will be beneficial for businesses and digital marketers to explore augmented reality as it can provide opportunities to give shoppers a unique and customized shopping and purchasing experience.
Imagine the possibilities: Consumers might view how certain furniture pieces will look in their homes or try on clothes without being in an actual dressing room in the department store. In the time of COVID-19, this kind of virtual experience can provide shoppers the opportunity to try certain things on for size without having to go to the mall and risking infection. It can also be a way for brands and retail stores to set themselves apart from competitors.
Revolutionary video ideas and strategies
Videos have been utilized in advertising and marketing for almost a century, so excellent video production, animation, and graphics are nothing new. But what will truly set promotional videos apart is their ability to convert views into sales. In platforms like YouTube, Tiktok, Instagram, and Snapchat, advertisers need to take advantage of new technologies and these platforms' features through video display ads and TrueView.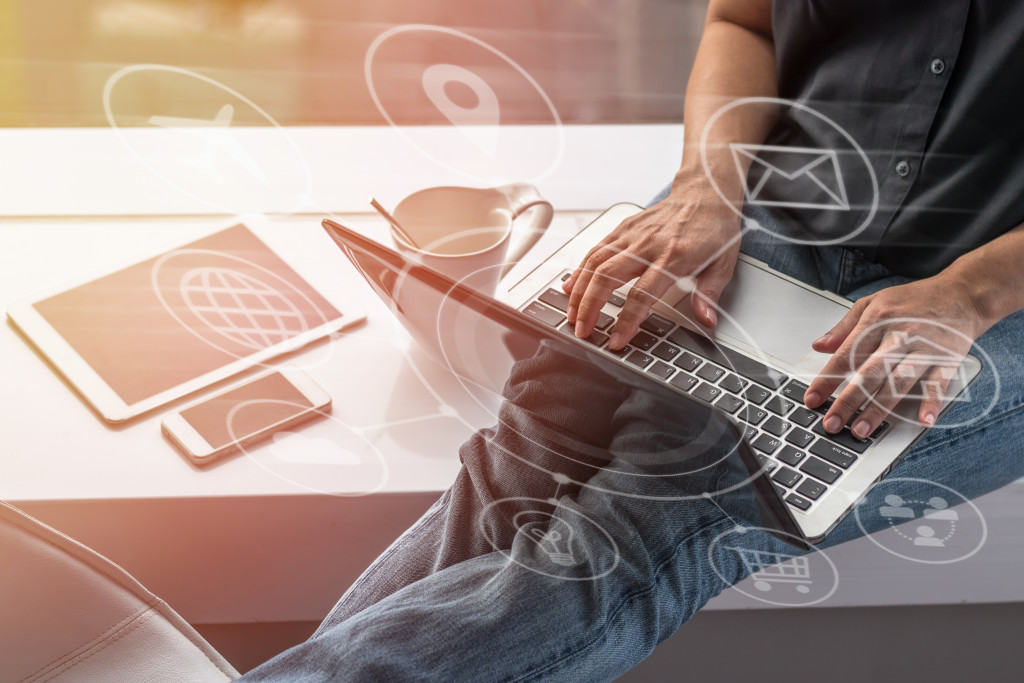 More access to social proof and customer reviews
Studies show that 93 percent of shoppers who look at online reviews are impacted by the reviews they see. While only 5 out of 10 shoppers look at reviews, this is still too big a statistic to ignore. It shows that online reviews inform purchasing decisions, and businesses need to take advantage of this trend.
Friction is when customers are dissuaded from trying out a certain product or service due to poor customer service. The first step to combating friction is by providing every information potential consumers might be looking for—frequently asked questions, size charts, ingredients list, price list, product list, and others. The second step is by providing user-generated content, which is usually made up of product reviews, ratings, and photos.
Aside from designated spaces for reviews on shopping apps and websites, separate platforms like Bazaarvoice, Yotpo, Trustpilot, PowerReviews, Reevo, Feefo, Rivio, and others provide businesses with the opportunity to gain consumer intelligence, since these product review platforms are channels through which customers give feedback. It also provides competitors the information and data they need about other companies and brands—all in real-time.
Many of these platforms also provide centralized dashboards, which means businesses will have an easier time managing all the tools connected to their online image and reputation. At the same time, companies can get a full grasp of their employees' performance and establish work rhythms that help team members communicate and collaborate effectively.
Reliable lead transfers
One of the most, if not the most, powerful lead type where marketing is concerned is the live transfer leads strategy. This is when prospects and potential consumers are connected directly to businesses' phones and other communication lines when they are interested in the service o product. This strategy can help large call centers or even single agents drive thousands of inbound calls daily and help businesses skyrocket their sales. Transferring leads in real-time can convert inquiries into sales faster than other types of marketing strategies.
The Bottom Line
There are plenty of new technologies that can be incorporated to make digital marketing more effective and turn inquiries and views into sales. Business owners would be wise to stay abreast of these technologies and tools to propel their brands forward into this new decade.