Many businesses all around the U.S. have closed because of the pandemic. It's been estimated that the damage caused by the pandemic is in the billions of dollars, and recovering from such a deficit isn't easy. Alongside the damage to the economy are people losing their jobs. It's estimated that 3.3 billion people in the world are at risk of losing their jobs.
It's certainly tough to run a business during a pandemic. No one knows where the economy will head a couple of years down the line. But it's best to keep your head down and keep your financials safe. If your employees are looking up to you to keep their jobs in your company, you'll have to take the necessary measures to keep them safe and keep your business running. Right now, the goal is to survive, and one of the best ways for a business to survive is through insurance.
Business Insurance
If you haven't gotten yourself business insurance, now is the best time to do it. The economy is very volatile, and the pandemic is right around every street corner. Insurance is your best line of defense against this growing enemy, and every single second that you haven't applied for it is a second wasted in defending your business.
Business insurance covers various things such as liabilities, property damage, and employee-related problems. They are a good fallback measure if things go south. Some business insurance policies can also pay you for money lost during temporary closures due to natural disasters. It might not be a lot, but every penny counts during this time of disaster. Additionally, business insurance is your gateway for integrating healthcare and medicinal help in your company. Many of your employees should be medically insured during these dire times because aside from the pandemic, accidents can easily occur, even if you think that your business operations are accident-free.
A Line of Credit
Securing a line of credit during the pandemic is a must. Aside from having business insurance, a line of credit can be another fallback measure you can have when all things fail. It's a way to keep your company afloat when you are short in cash, and it's also one of the few ways your company can bounce back after the disaster settles.
Don't be scared of starting a commercial loan for your business because chances are that you're going to need one down the line, with or without the pandemic. Commercial loans are important for any small business planning to make a transition to a bigger business plan. It opens you to other financing and refinancing options, essential for paying the bills once your business has grown. Moreover, once your business credit score is good, you can start negotiating for better financing options.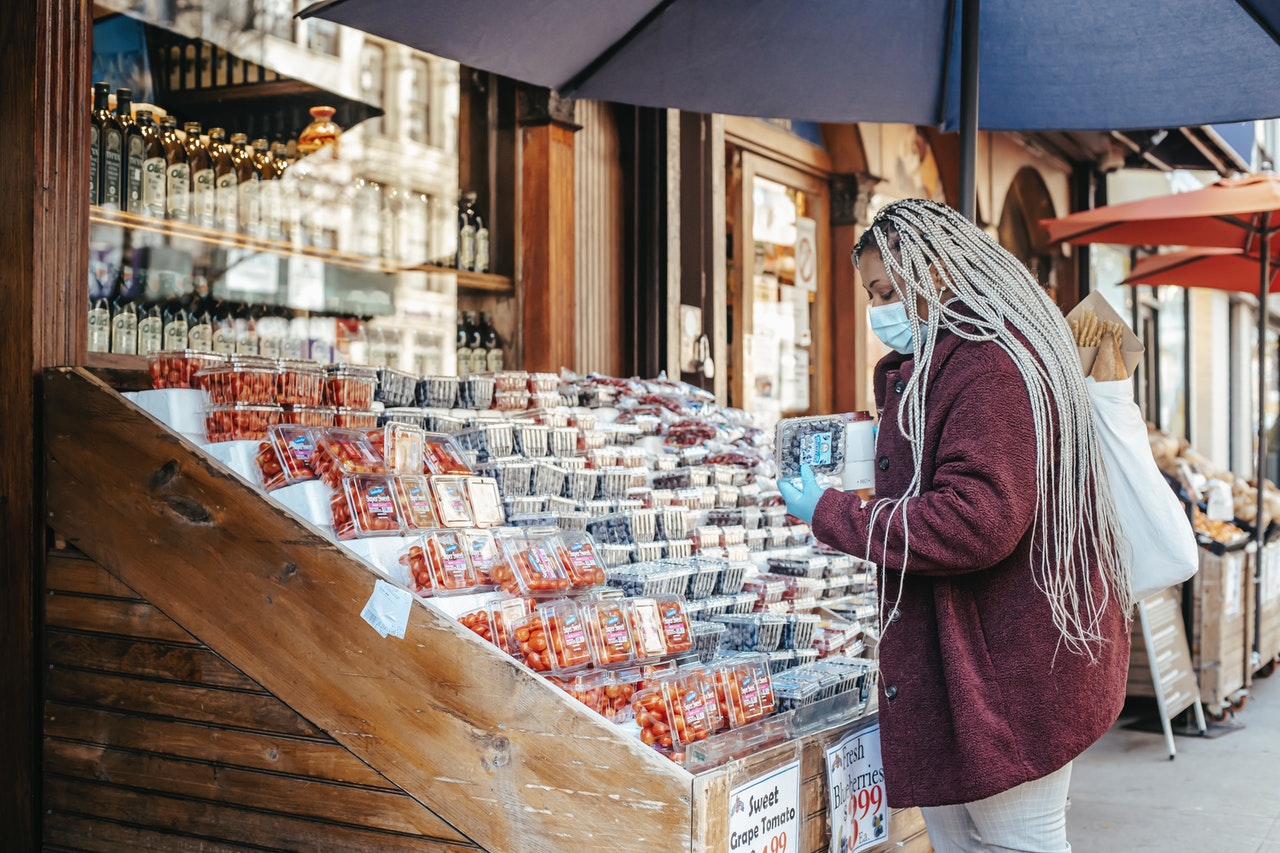 But right now, your goal is to keep yourself afloat. Once you get your commercial loan, use it sparingly but not reactively. Assess the probable damage that the pandemic will have in your business in the long run, and use the loan to shelter yourself against that damage. Additionally, if you require more inventory, the loan can help you out with that.
These are some proactive ways you can use your line of credit. This will not only help you survive but also flourish as well. If you're looking for better deals, the Small Business Association (SBA) offers loans up to two million for businesses that took a big hit due to the pandemic.
A Work-from-home Policy
Many big companies worldwide are currently implementing a work-from-home policy, and maybe it's time for you to follow the same policy in your business.
There are many benefits to having a work-from-home policy. One of which is that the expenses for renting an office are reduced. On top of this, utilities such as HVAC and electricity bills will also be reduced. Another benefit is that the productivity of your employees can also possibly increased. Since they are working in the comfort of their homes, they should concentrate more on their jobs.
Additionally, your employees wouldn't need to spend much on commute and other expenses, which can be great for them. The main benefit of having a work-from-home policy is that there is a lower risk of an infection within your company. A reported infection in your company can lead to it closing down for a couple of months. This is not acceptable if you want your business to survive during this pandemic.
However, if you have business operations that need your employees to be on-site, consider having a skeleton crew. You can change designated shifts to accommodate this skeleton crew. Make sure to talk to them before implementing such changes so that they will be prepared for the change in their lifestyles.
Protecting your business from the pandemic can be a very hard task. But keep your wits about you and keep a long term business plan. You should be able to perceive potential problems that may occur and fix them before they become long-term problems.