Whether it's a company's anniversary, a holiday celebration, or businesses simply putting products on sale, these marketing tactics are known for being one of the most effective ways of drawing potential customers and long-term clients into your business.
Since it's almost the end of the year, there's bound to be a variety of different promos, sales promotions, and other marketing tactics that will entice the customer in getting a "good deal." Of course, everybody wants to save money by getting that one product around 50 – 70% off the original price.
But even though promos, deals, and sales are great ways of turning heads and reeling in viewers' interest, every other business is doing the same thing, especially during particular celebrations and holidays like Black Friday or Christmas sales during the festive season. When most competitors are doing the same thing, selling products can be a challenge when you want to stand out from a sea of other businesses and establishments.
To get the general public's attention, it's important to "spice up" your marketing tactics and strategies, not just in a traditional marketing setting but also in a digital marketing setting.
Get 2 Instead of 1
One of the best ways of attracting customers to your store is not just giving them at least one product, but two or more products in one go are known for being a tried and tested method of getting a lot of foot traffic. This is also a great way of clearing out shelves and a big inventory. Most of the time, the prices for different types of bundles can easily attract customers.
Most experts would suggest incorporating this strategy for products with a low shelf life, used for everyday tasks, or products that might be close to their expiry date. Still, it's important to check the number of supplies that you have before making any final decision with your promo.
Freebies
Everybody loves getting free stuff, especially customers that are always looking for a good deal. Compared to giveaways or that one promo you're giving out, every consumer loves having free stuff without having to through some hoops (which is often common for giveaways and other promos.)
As the name suggests, this is a great way of giving the consumer a "free sample" of the product so they'll be able to contemplate if they should buy the product. All it takes is planting an idea on their head, and you have to be patient until they come back for more. This is great for products used in beauty industries, skincare products, and even apparel.
But even though you might want to consider adding some freebies into some of your promos and PR stunts, it's still important to know what your target market wants. A successful marketing campaign is well-aware of what their audience wants and catching their attention with a message that they won't resist.
Fortunately, marketing psychology experts can help you tap into the psyche of potential customers by knowing what they want. This agency can also help you think through key strategies that you can incorporate into your business, such as deciding specific voiceovers, taglines, advertisements images, and many more.
Promos and Flash Sales
Flash sales don't really last a long time, but they're still one of the most effective ways of getting a spike in sales in no time. What makes it such a great way of getting a lot of traffic? Well, the fact that it's just going to last for a few hours to at least a day means that people are going to flock to get hold of coveted items and products over such meager prices.
This is especially great for products that have a limited circulation in the market. For instance, Adidas's Yeezy line is known for only selling at specific dates through "flash sales" and can easily sell out in less than a few hours because these sneakers are known for being quite rare. Most would say that the price of these sneakers will increase the rarer it gets. Still, building up hype and various marketing campaigns is needed to ensure that your flash sale will be successful.
Free Delivery and Services
Let's face it: many individuals don't like the fact that they have to spend more on the shipping cost. Free shipping and delivery are an excellent way of converting engagements into leads when most people start adding to their cart, knowing full-well that they won't have to spend a dime for shipping or delivery.
Customization is also a great way of tapping into customers' personal preferences, especially when they want to have a "personal touch" when it comes to your brand. This is a great way of getting personalizing some gadgets and making alternations to apparel that you want on-the-spot.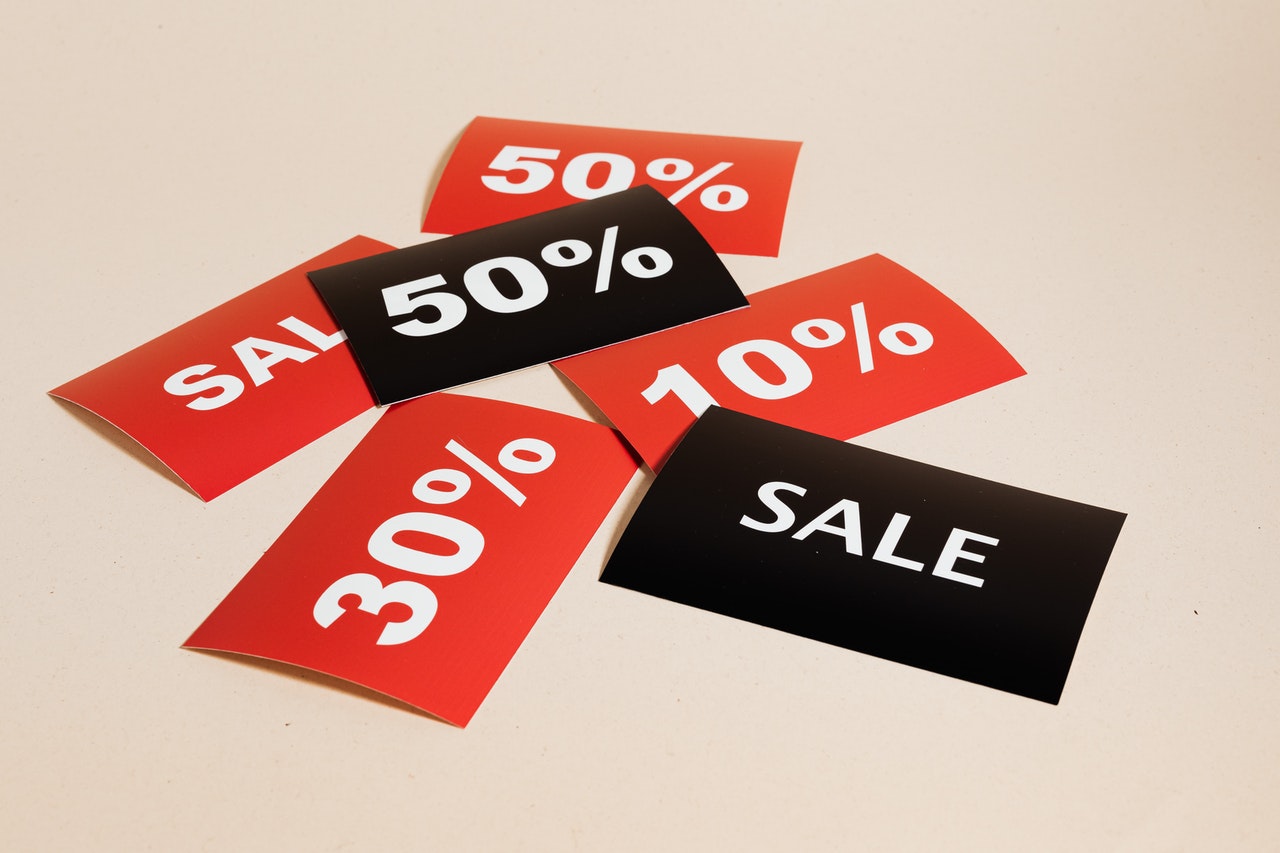 There are a variety of different ways of creating deals that are irresistible to customers. Although these are effective ways of increasing your sales margins and the amount of traffic you'll get, you should still study your target market and do some much-needed research.