| Opening a franchise can be risky in today's economy. Although more than 85 percent of franchises are successful, current trends might not make a lot of money if they target the usual markets. However, you can ensure your franchise success — and a steady flow of income — by catering to businesses and industries.
Heavy Machinery Parts and Repair
The construction industry never stops building and the heavy machinery it uses is prone to breaking down. Even something as simple as a hydraulic hose business franchise can bring in big money — once you tie-up with a few construction companies. Unlike the usual car repair service, you won't have to deal with individual drivers who may not be satisfied with your rates or insurance claims that take forever to process. Construction companies are more than willing to pay premium prices.
Time is of the essence in any construction project and losing a day without their heavy equipment will cost a lot of money. Heavy machinery is also a bit more standard — there are fewer makers and modifications are almost unheard-of. Training your crew will take a bit of time, but your brand partner should cover most of the essentials in running your franchise. The initial investment can be expensive — however, your franchise can give you a steady flow of income that can last for decades.
Lawn Care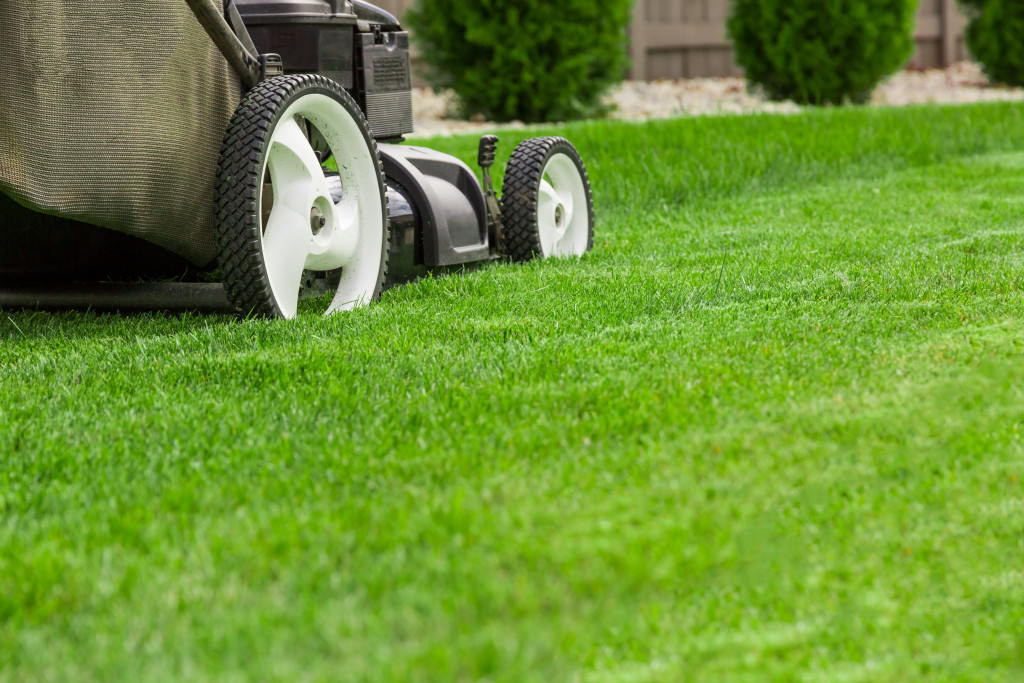 Mowing lawns is so easy — even kids can do it. However, taking care of residential lawns might not be lucrative — which is why you should head out to greener pastures by targeting bigger clients. There is a big demand for lawn care services in public parks, corporate grounds, tourist spots, and golf courses. These places need constant maintenance and larger swaths of land are often serviced by more than one company.
A lawn care franchise typically has fewer demands than the usual franchise. Your home can serve as the office and you can just rely on shared office spaces if you need to have more formal meetings. The initial investment won't cost you more than $50,000 and your brand partner should be able to connect you with a few businesses that need the service.
Corporate Promotional Materials
Businesses are always in need of printed promotional materials and products. Whether they be brochures, posters, or souvenirs — corporate clients will always have a demand for them at very high volumes. While individual clients can require tens or even hundreds of items — the orders of corporate clients can range in the thousands. Even with a slimmer profit margin, you earn big money through bulk transactions.
Startup costs for a printing franchise cost less than $5,000 and franchisees usually get their money back within a few months of operation. Urban centers serve as particularly good places to start a franchise and your brand partner should be able to connect you with a few potential clients to help you on your way.
Targeting bigger — and richer — clients will ensure your franchise's success. Opt for franchises that deal with big businesses and ensure a steady flow of demand with more than generous rates.