Experts knew that the coronavirus pandemic would severely affect the goods and services market after the initial waves prompted a number of affected cities to undergo quarantine measures. A few months later, almost all countries have mandated lockdown measures to ensure that the virus stops spreading. Many people are stuck at home with very limited options on what they can do.
With a lot of time on their hands, homeowners have been looking for new activities that they can turn their energy and attention to. Some people have tried gardening, others have decided to hone their cooking skills, and some people wanted to use the time to get more fit by regularly doing physical exercises.
Finally, some people wanted to use the time to renovate their houses. Since the quarantine measures aren't expected to be fully lifted anytime soon, improving your house's living conditions will be even more beneficial for people stuck at home.
If you are used to hiring a contractor to renovate your house, that might not be possible given the current social distancing guidelines. Don't worry, though, as you can still work on simple renovations yourself. All you'll need is the commitment, time, and effort, and a few of these tips:
Recycle and Reuse
You do not need to spend a lot to add beauty to your home. Sometimes, it's better to work with what you already have by recycling and reusing certain materials. This is a good opportunity to explore your creativity while being able to renovate on a budget.
Repurposing old furniture is a good way to reuse them instead of hiding them or throwing them away. For instance, you repaint, polish, and sand down an old dresser to use it as a bookshelf. If somebody else in the house has started gardening, you can also restructure an old cabinet into a plant rack to contain small and large pots and display them indoors. Old furniture can be used as a starting material for all sorts of things; you need to see them from a different perspective so you can find other possible forms of usage for it.
Repairs Can Make Things Look Brand New
Sometimes renovation of your house is as simple as replacing damaged parts to make it look brand new. If you have an old door that seems to increase in dents and scratches every time you look at it, the first thing that comes to your mind is probably to replace it. However, buying a new door can be pricey depending on the material, and it's also more challenging to remove and reinstall a door than to repair the small details.
Paint is a wonderful tool for inexpensive but effective home renovation. Instead of paying big money to buy a new door, you can spend a smaller amount on a few cans of paint and let your artistic side take over. Paint over simple surface damages such as faded colors, scratches, and light cracks. As long as there are no functional issues yet with the door, you can prioritize repairing it to maximize its shelf life.
Involve Your Family
Home renovation can be a tough task for someone to do alone. To make things easier and more fun, you can invite family members to help by assigning tasks to each one. Make sure that each person receives a task that is appropriate for his (or her) skills to maximize each person's talents. For example, allow the artists to handle paint jobs, while craftier family members can work on repurposing furniture.
Renovating the house is together is also a good bonding exercise for the entire family. Just make sure you don't overwork the kids; otherwise, you might receive a call from a family law office. Kidding aside, working with your family is not just an effective way of teaching younger members about the importance of taking care of your home; it's also a good way to lessen stress and improve everyone's mental health, which is especially necessary during the pandemic.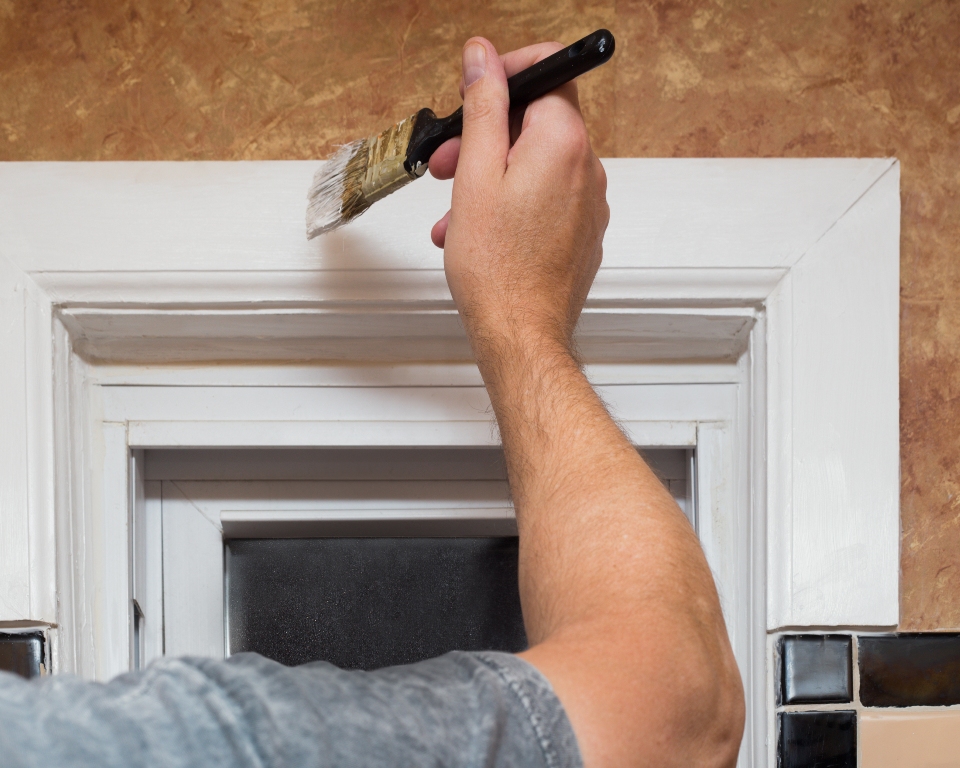 A Final Word
Doing renovations at home while on quarantine is a productive way of spending your extra time. Renovations don't need to be large scale improvements; you can work on simple tasks such as cleaning and repairing particular parts of your home. Reorganizing and decluttering are also beneficial for the entire family because they can help lessen anxiety and stress, which are quite prevalent due to the outbreak. By improving your home's overall condition, you make it a better place to live and stay in while the world continues to recover from the pandemic.