You really can't decide on something you don't know. To best assess which kind of living would suit your aging loved one, you need to take a closer look at your options. On top of that, you should know what would be the financial requirements. Being financially prudent, therefore is paramount. You've got to balance things out with the needs of our family and your plans for the future.
Older adults seem to have it better these days, but ;in an increasingly digital world, other issues can be a challenge. In the last count, there were over 54 million of them in America. Studies show loneliness, and isolation can, in fact, worsen the medical condition of the aged. Sadly, however, about 11 million of these senior Americans are living alone. If you want a better quality of life when you get older, then you need to consider your options.
 The Case for Nursing Homes
Nursing homes also dubbed the skilled nursing facility, play an important role in the overall recovery of ailing seniors. That's because these facilities provide top-notch nursing care round-the-clock. This includes specialist doctors and professionals. They will help hasten the road to recovery of anyone with an illness.
In this sense, a nursing home is like a hospital. Thus, it's best if your aging relative requires full-time nursing support. The same goes true for older individuals who are already bed-ridden and incontinent, or for that matter reliant on tube feeding.
Another great plus of nursing homes is medical equipment. Many come complete with electrical beds and X-ray machines. These, along with constant medical attention, is best for patient recovery. It is no wonder why some nursing homes are the perfect place to stay before going home after a medical operation.
The downside of nursing homes is the cost. All the medical attention will mean a big price tag monthly. Compared to other options, this is by far the most expensive. So if your beloved senior is still fully-functional, then nursing homes are simply out of the question.
The Case for Assisted Homes
If you want your senior to enjoy the comfort of a home away from home, then communities for seniors who need assisted living is best. What makes these assisted homes commendable is they provide personal care assistance. Mundane tasks such as laundry, housekeeping, and cooking could also be managed.
Usually, these communities have communal halls for dining, serving a complete round of three meals a day. Specialized meals for people with diabetes, for instance, are usually also provided.
However, when it comes to medical attention, assisted living is not as complete as nursing homes. Thus, you will still find nurses but are far fewer than those in nursing homes. Other medical professionals may be available such as geriatricians. Know, however, their services may not be as comprehensive.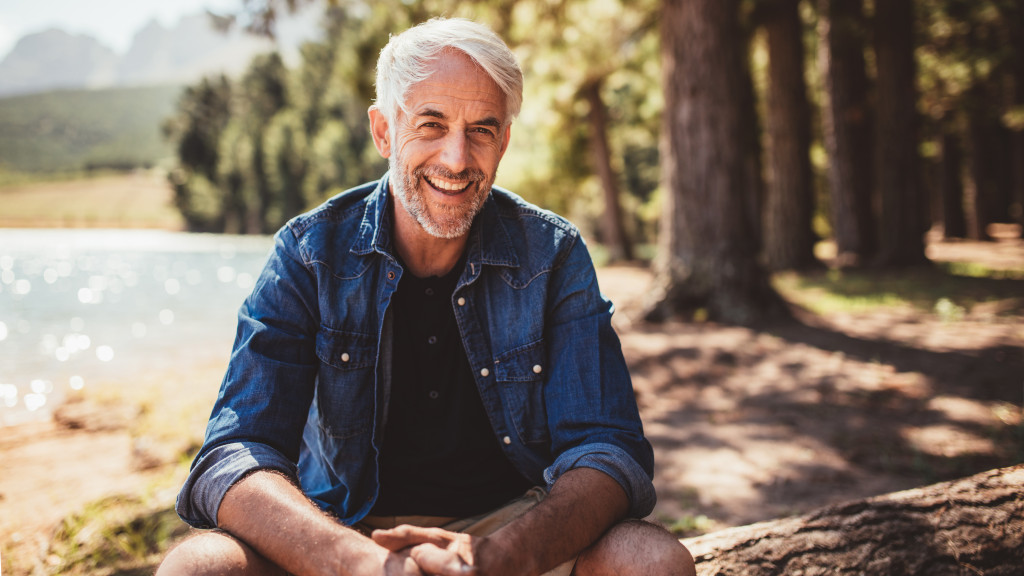 There may even be special memory care units to help seniors fight cognitive decline.
Assisted living, therefore, is a great match for seniors with some health issues. On this list are people whose needs are as simple as getting help when bathing or when dressing.
Another option for seniors is the retirement home. Like assisted living, it's also a senior living community but with far lesser medical support. Instead, these homes (usually apartments or rooms) are designed for regular living. So you may see a pool or a gym and even dog parks.
To add to all that, senior living communities usually organize group activities where seniors can participate. Then again, with the coronavirus still raging, certain protocols are to be observed.
Financially, these assisted living communities cost far lesser than being in nursing homes. And there's more action too. So you should choose this option when your senior doesn't need much nursing care. If he's not suffering from any life-threatening disease, these communities are spot on.
The Case for Your Home
But why send your own flesh and blood away, right? The comfort of your home is a great option too. For many, having their senior citizens live in the comfort of home is the best option. And that could be true too, to some degree.
You might think that having your older folks at home is saving some bucks. The truth of the matter is things could easily add up. Such happens when seniors are suffering from a debilitating disease or two.
If you need to attend to a senior's needs, you could hire a caregiver. An experienced hand is paramount. This gives your aged loved one proper assistance in daily living. The immediate advantage for such in-home care is cost. You can choose the caregiver, and you can monitor things from your end.
However, this could be counterintuitive. Your home has to be remodeled to make it senior-ready. That can add to your budget. And if the medical needs of your older adult are high, the costs could easily skyrocket.
Worse, your home may not be equipped enough to cater to the needs of a disease-stricken senior.
 The Bottom Line
Each of the options above has its pros and cons. What's left for you is to weigh things out. Do that with due diligence. That should be a walk in the park as we are pretty confident you have your senior's welfare at heart.