The fall and winter holidays are upon us. It's the time of year to decorate your homes and cook up feasts to enjoy with your loved ones. But it's for those very reasons that the holidays can be dangerous if you aren't careful. Holiday cooking, decor, fireplaces, and candles all pose a threat to the safety of your home. Ensure a fun and safe holiday season for you and your household by following these home safety tips.
Disinfecting and social distancing
The COVID-19 pandemic is still ongoing, so don't forget to follow the proper health and safety guidelines. Avoid going to public places, especially crowded indoor places.
If you have to go out, wear face masks and, if you like, additional personal protective equipment (PPE), such as gloves. Wash your hands with soap and water for at least 20 seconds. Disinfect items that are regularly used, such as keyboards, phones, remote controls, doorknobs, and light switches.
To avoid bringing the virus into your home, disinfect things that come from outside, such as packages. After you've been in a public place, disinfect the belongings you had with you. Take off your shoes before going inside your house and keep them in a dirty clothes bag. When you get home, take a shower or bath first before interacting with the people you live with. Avoid sitting, lying down, or touching any surfaces before your shower or bath.
Check your holiday decor
If you plan on putting up Christmas lights, check on those that you have first. Make sure the wires aren't worn and the bulbs aren't cracked. Don't hang them up where doors and windows will close on them, as this could damage the wires. Keep them away from major heat sources. Switch to LED Christmas lights if you haven't yet. They save on electricity and don't get hot to the touch. But regardless of whether your Christmas lights are LED, you should never leave them on the whole night. Extinguish them and blow out any burning candles before going to bed.
If you opt to decorate using a real Christmas tree, make sure to water it regularly and keep it away from heat sources and open flames.
When decorating high places, make sure to stand on flat, stable surfaces. Have someone stand below the ladder or chair to spot you.
Be careful when cooking your holiday feasts
Don't leave anything cooking or baking unattended. Set a timer to remind you or stay in the kitchen. Pans or pots of hot cooking oil are especially dangerous. When deep-frying dishes, don't fill the pot more than halfway with oil.
Another thing you should look out for is carbon monoxide. Exposure to high levels of it will have serious effects on a person's health. You can't detect it on your own because it's odorless, so have multiple carbon monoxide alarms installed around your house.
Check your fire safety equipment
Since many holiday activities and decorations can pose fire hazards, see to it that your fire safety equipment is still working well. Check on your smoke detectors. According to the U.S. Fire Administration, you should test your smoke alarms once a month and replace their batteries once or twice a year. If the alarm was manufactured more than 10 years ago, replace it.
Stock up on snow essentials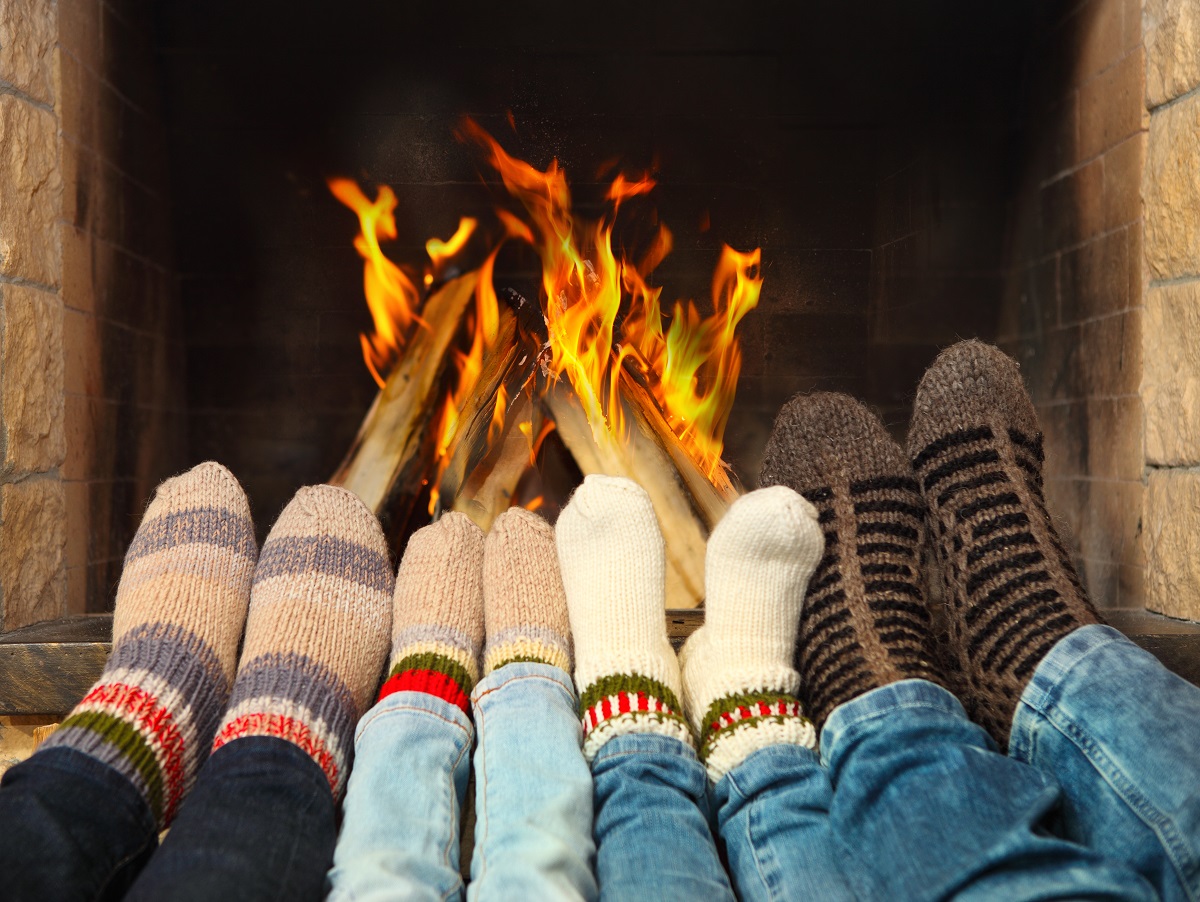 The weather during this time of the year can be harsh, so make sure to check that your heating appliances are working well and safe to use. Stock up on firewood and store them in a dry place. Have a look at your generator. If you live in a snowy area, prepare your de-icers, snow blowers, rakes, and shovels in case of a snowstorm.
Holiday gift hazards
Choking hazards may be present in your home all year round, but they can be especially prevalent in the season of decorating, D.I.Y., and gift-giving. Keep strings, cords, plastic bags, matches, lighters, and sharp objects away from children.
Beware of falls
As fun as it is to rush down the stairs to open presents on Christmas morning, it can also be hazardous. Keep yourself and your housemates safe from staircase falls by placing safety gates at the top and bottom of the stairs. Of course, have a rule that no one in the house should run up or down the stairs.
Regardless of the season, wet bathroom floors can be dangerous. Place a rubber mat on the shower room floor if you haven't yet, and a rug right outside it.
The holidays are a time for lighting candles, Christmas lights, cooking feasts, and exchanging gifts. As much as we look forward to these things all year, they can be very dangerous if neglected or poorly handled or maintained. Check your appliances, safety equipment, and decorations. Regularly examine the safety alarms that you have to make sure they are still in good condition. Monitor children and keep them away from toxic materials, plastic bags, ropes, and sharp objects. Make sure accidents or hazards in your home don't ruin your holiday cheer.