In this day and age, we're adept at harnessing the power of technology to make our day-to-day lives easier, more productive, and more relaxing. We're used to having control over every little thing that we need. In just a few taps on our smartphones, we could have a clear view of our home even if we're on the other side of the world. With just a quick order to Google's Siri or Amazon's Alexa, we could get AI technology to play music through the speakers all over the house. This is the type of living we have in a smart home.
What makes smart homes possible is the Internet of Things (IoT). Simply put, it means being able to control a device through the internet. But today, smart home technology is not just for homes anymore. You can also harness its power in your business establishment. It could ease your day-to-day operations. Eventually, it could even lead to the success of your business. Here's how.
Strengthening Your Security
When you're opening a restaurant, store, or other types of establishment, one of the most crucial things that you have to do is installing an alarm system for your business. Facing robbers without a quick and discreet way of alarming the police is something no business owner should have to face. So it's crucial to take all the necessary precautions.
But what's great about smart home technology is that you can also secure your premises even when you're in the comforts of your home. You can ensure that your doors are secured through electronic keyless locks. And, through the sensors spread throughout your establishment, you'll be alarmed right away through your smartphone if there is any suspicious activity.
Improving Your Energy Efficiency
Part of making your business successful is lowering your operations costs. Instead of paying a high amount for bills, we use the budget instead to improve our marketing or to develop more products. Your energy usage is one of the things that you can adjust through smart home technology.
The heating, ventilation, and air conditioning (HVAC) system inside your premises takes up a huge chunk of your energy usage. But, thanks to smart home technology, you can be more efficient through smart thermostats. They can reduce your energy usage by up to 23 percent.
Lighting also takes up so much energy. But it's not like you can cop out on lighting in your establishment. What you can do is use smart lighting. Its sensors can detect if there are people inside a room. Otherwise, the lights would turn off to save energy. It also adjusts according to the amount of natural light present. If sunlight is pouring through your business' windows, your smart lights would automatically dim down.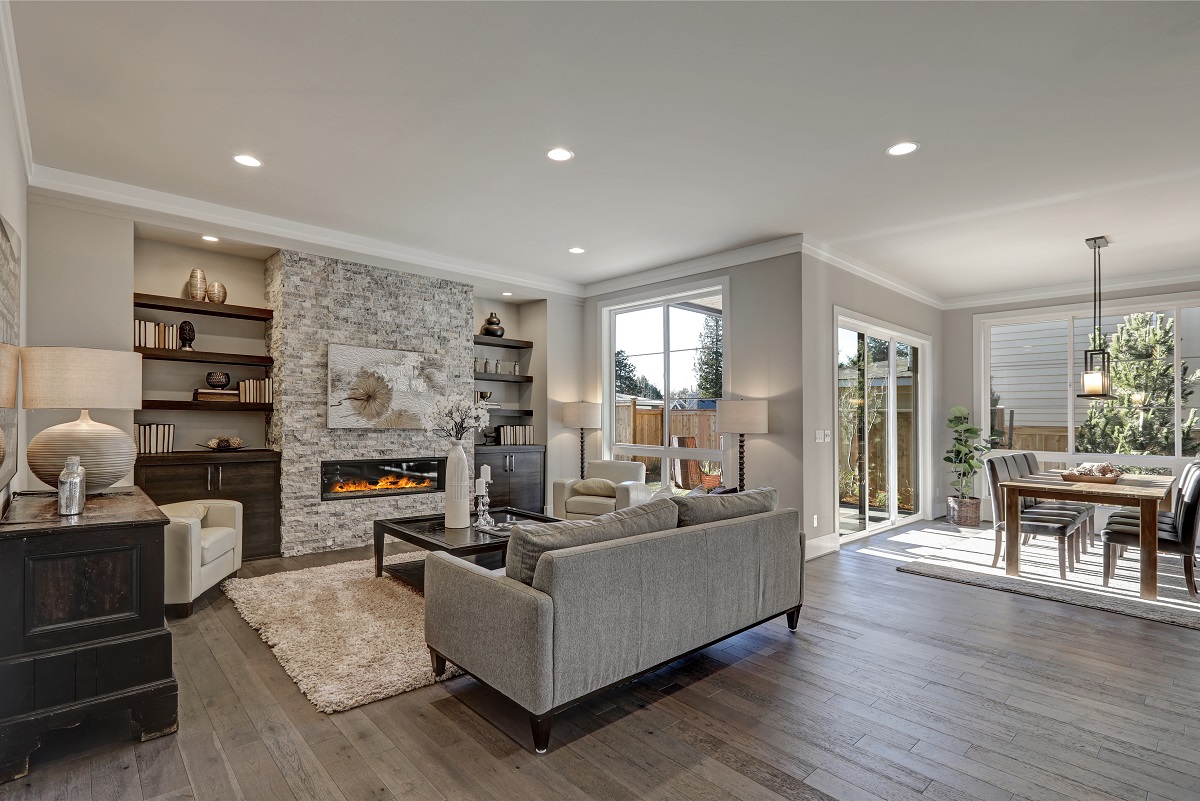 Aiding in Administrative Assistance
Manpower is one of the crucial things that you have to pay for your day-to-day operations. You need some to field your calls, especially if they're from concerned customers. You also need someone to monitor your emails, and set meetings. You need someone to gather any relevant data you might need such as statistics about your target market or the revenue of the previous quarter.
Well, the good thing is that a virtual assistant such as Google's Siri and Amazon's Alexa could do these things for you with no problem. A report by Clutch found that around 27 percent of their responders rely on a virtual assistant for some of their needs. This goes to show how useful virtual assistants could be in your business.
Enhancing the Customer Experience
Setting the right mood in your business establishment is the key to making sure that your customers have a good experience. You want them to enjoy their short time here so much that they come back to buy more products from you. A lot goes into the setting of the mood. You have to have the right lighting. Your employees also need to evoke eagerness and be very welcoming.
But music is also another crucial thing. The good thing is that, with smart home technology, you can easily control your music through your smartphone. You can access endless hours of music and play it in multiple rooms. Gone are the days when you play music through your iPod that's connected to one speaker.
With smart home technology, you can feel more in control of your business. Yes, you have to shell out money for it. High-tech gadgets don't come cheap, after all. But you'll see that it can have the biggest payoff. It eases your worries about protecting your products especially when you're not physically in the establishment. It also saves room in your budget in the long run and makes sure that your customers enjoy their time there.