A brand originally meant burning wood. Dating back to Old Norse (by which we got our names of the week), the word wasn't used as a verb until late the time of late Middle English. And yes, it's all about ownership: the practice of marking livestock with a hot iron.
Today, you might equate branding with big business. But you would do well to learn from it and make the most of branding in your small business (and even personally). To a large degree, great branding can brighten your prospects. When small businesses are closing shop like a pile of dominoes, improving your finances should start with improving your branding.
Think about it. When your branding is in order, you stand out in a crowd. Meaning, your prospects in expanding your small business or landing a job of your choosing heightens. A great one gives you the looks, so to speak. To give your branding a good start, here are the essentials you need to bear in mind.
Start by Planning Ahead
Before the pandemic, many businesses did not plan ahead. And sadly, many of these brick-and-mortar stores did not end well, literally erased from the face of the Earth. Their vulnerability? They were caught flatfooted.
Indeed, this pandemic has taught us to be prepared at all times. Be street smart. It does not take a genius to know not planning for your future can be a disaster waiting to explode in your face. That's why you need to have foresight – the ability to lay a plan for the future.
If you haven't already, start today.
You may not be big business, but you'd do well evaluating where you could have improved in case extreme events such as the virus happen.
To that end, audit yourself.
Chart areas in your financials where you have gaping holes. Learn how you can do better next time. Such introspection will allow you to assess yourself better and have a better grip on your finances in the next round.
Adjust What You're Putting on the Table
As a business owner, you should tend to your customers' needs. Think about what products you have that are relevant and useful at this time. And throw or set aside the irrelevant products. As a customer yourself, you should reflect and ask yourself what products you should sell and services you should provide.
But do not go overboard with your strategies. For instance, nowadays, many online stores are booming with sales relevant to a pandemic like masks and hand sanitizers. But this should not mean you should do the same. Adjust your product offering by putting products that are relevant to your business on the table.
Looking at some of the businesses that were able to adapt quickly during the coronavirus crisis is a good idea. For instance, you have Boohoo. Its ability to pivot its products saved its brand.
As many people are stuck at home, Boohoo decided to promote home-wear clothes instead of the usual going-out fashion items they used to represent. Today, clothes like hoodies, joggers, tracksuit bottoms, and formal tops are what they're offering. The result speaks for itself: the brand's rising sales in April alone as everyone scrambled to look chic on online calls such as Zoom.
Build Positivity Towards Your Brand
A positive reputation of your brand is beneficial during this time. The pandemic has caused high uncertainty towards people. A positive brand is crucial to get loyal customers to promote your brand to other people.
To this end, a brand reputation management service should do you well. It can help steer your brand so you get a more positive outlook and thereby, a more positive reputation. This is especially true during these times when the coronavirus has created an even more competitive environment.
A good brand management service will not only create a good brand for your enterprise, but it can also give you a better understanding of what products would best fit your current brand. As it has your target marketed always in mind, it will help you pivot better during such trying times.
Communication is Key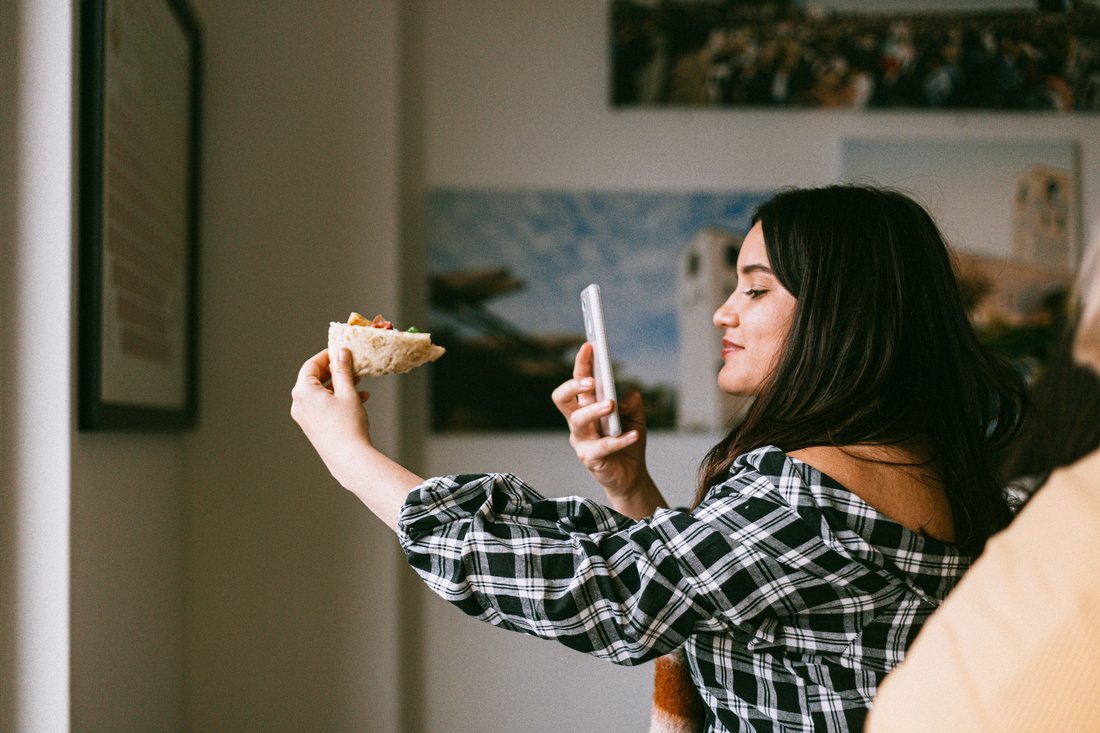 Even without the pandemic, it's crucial for businesses to constantly communicate with their customers. Even more so now that this pandemic has caused many uncertainties and anxiety.
Both customers and businesses are both struggling with this sudden new normal. In fact, according to surveys, 43% of consumers find it reassuring for brands to update them during times like this. Being open towards your audience, like providing them to express their feedback, is one way to communicate. Make it a point that you actually care for them and not just to take their money.
Consider Building Online Classes
For businesses that need servicing like spas and restaurants, you may want to be creative with your brand. There are thousands of ways for you to be relevant and survive this pandemic. You just have to find the perfect one.
A good example is using online teaching to help you establish your brand as a restaurant owner. You can film a video showing how to cook delicious meals. This way you stay relevant, building a strong relationship with your audience.
The key here is to think big. There are many online platforms to utilize your business. You just have to provide what people ask of your brand. If you give them quality content, you can even expand your brand awareness. And boost your finances in the process.