We live in an era where we spend most of our time in our homes. Now more than ever, it's vital for the place where we breathe, sleep, eat, drink, exercise, and work to be gleaming and spotless.
But let's be real: Not all of us have the time to make sure our houses are clean. From familial duties to work responsibilities, we have very little time on our hands, and more often than not, cleaning our homes becomes an afterthought.
This is why cleaning services can be a lifesaver for the busy homeowner. Here are the reasons why hiring professionals to do this task for us can save us our sanity.
1. Professional cleaners save us time and money.
Those of us who work 9-5 jobs don't have time for anything else on the weekdays. The task of cleaning becomes even more impossible to finish when we have children and other home chores. It's understandable to want to use whatever extra time we have for rest or leisure.
Hiring a professional cleaning service eliminates this problem. Depending on the size of the home, cleaning experts accomplish the task in no time. It also allows for peace of mind and a sense of security, as we can leave our home and find it immaculate when we come back.
Professional cleaning services also don't cost an arm and a leg. Rates depend on the size of our house and how many rooms we want clean.
2. Professional cleaners deep clean our homes.
The rise of COVID-19 cases all over the world has increased paranoia for most people. And rightly so, as it is an invisible enemy, and now more than ever, it is important to make sure that our homes are free from this virus. However, when we clean our houses ourselves, we can't be 100% sure that they are free of harmful germs. Experts warn that many places and items in our homes are breeding grounds for scores of bacteria and viruses.
Leaving the job to the experts ensures that our homes aren't just clean on the surface. Compared to the casual dust-up, professional cleaners do deep cleaning, a process that involves looking into every nook and cranny of our homes and making sure it's spotless.
Some professional cleaning service companies also offer disinfection and sterilization services, which can clean our homes in ways that we can't.
3. Professional cleaners do tasks we find exhausting.
Expert cleaners take care of the tasks we usually avoid. If we have been putting off cleaning our bathrooms or storage rooms and have not done so in years, these experts can take care of it for us.
Organizing our closets and bookcases can be an extremely tedious task, especially if we have acquired countless items throughout the years. Some cleaning service companies also offer organizational services, which is perfect for families who have lived in their homes for decades, or for those who simply want to re-organize their homes.
4. Professional cleaners use top-grade quality supplies and products.
Professional cleaners have access to the best supplies, products, and machines in the market. It saves us from buying these cleaning devices ourselves, and we can be assured that they are using the right tools for the task.
Some companies even use state-of-the-art machines that detect germs that are invisible to the eye, ensuring the efficiency of their disinfection and sterilization.
5. Professional cleaners personalize according to our home's needs.
No two houses are the same, and professional cleaners can make a personalized cleaning plan that's suitable for our needs. They take into account our lifestyles and what we're able to maintain in the long-term.
6. Professional cleaners are experts on the field.
Professional cleaners are well-versed on the subject and are trained to adhere to the highest standards of cleaning. They are trained to clean according to the room, furniture, or item's specific needs. While we may overlook several details during cleaning, these experts leave no stone unturned and can reach areas in our homes that we often ignore or forget about.
7. Professional cleaners get the job done.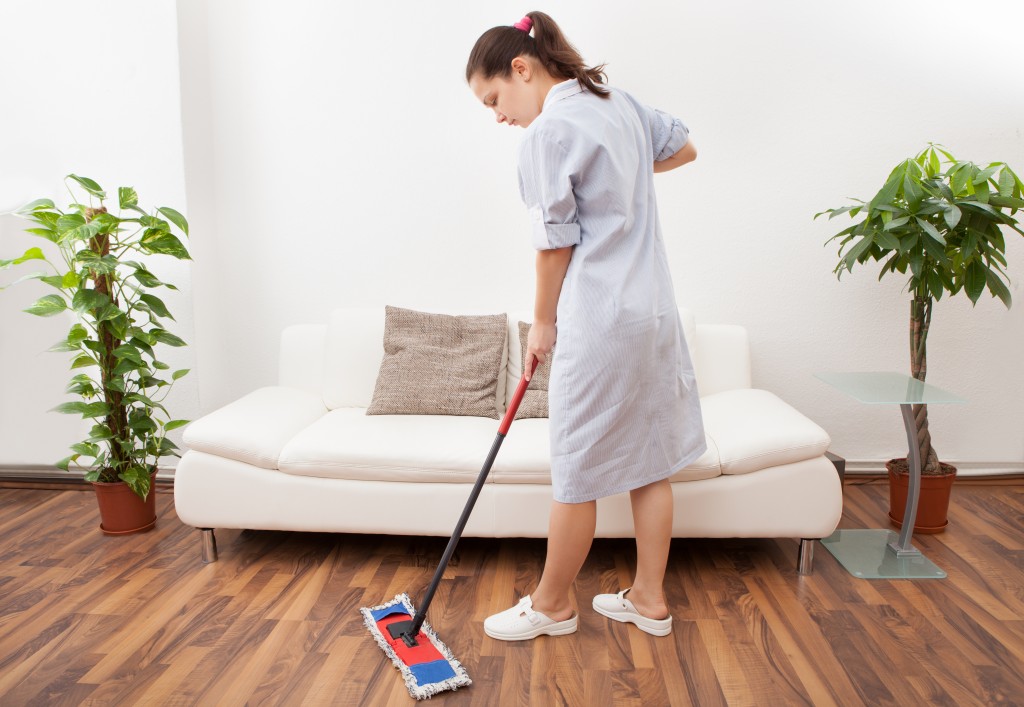 Cleaning can be a physically and mentally demanding task, especially for those who suffer from physical ailments like asthma. Leaving it to the experts ensures that the job gets done properly. They are physically and mentally fit for the stressful task in ways that most people aren't.
With all these benefits, it's no wonder many are looking into cleaning service franchise opportunities. It is a smart service in the age of coronavirus. Hiring professional cleaners is a cost-effective way to protect our health and give our bodies and minds ample time to rest.