It's important to provide competitive employee benefits to attract and retain top talent.
Understanding legal obligations on retirement savings, paid leave, compliance, and healthcare is vital.
Employers must keep up with changing laws, regulations, and requirements to remain compliant.
Customizing benefits packages to meet employees' needs, including wellness and mental health, is crucial.
Staying up-to-date with changes in employee benefits legislation and trends will help businesses remain competitive, compliant, and resilient. 
As a company leader, you are likely aware of the importance of providing employee benefits. In addition to attracting and retaining top talent, offering competitive advantages can improve company morale, productivity, and, ultimately, profitability. However, given the rapidly changing employee benefits legislation and landscape, it can be difficult to keep up. Here's what you need to know to stay compliant.
Legal Obligations
It is important to understand the legal obligations of your business when it comes to employee benefits. Depending on the size and type of company, you may be obligated to provide certain types of benefits. Many states have their own laws regarding minimum wage, sick time, overtime pay, and more — so make sure you connect with an employment law attorney that knows your local regulations. Here are some areas they can help you with:
Retirement Savings:
Offering a 401(k) plan is a popular way for employers to help employees save for retirement. In 2020, the SECURE Act was passed, making it easier for small businesses to establish and maintain retirement plans.
This legislation also increased the age for required minimum distributions from 70 ½ to 72. As an employer, you may want to take a closer look at your retirement benefit options and consider changes that could benefit your employees.
Paid Leave:
In 2020, several states expanded their paid leave laws or enacted new ones, including New York's "paid family leave," which provides job-protected paid leave for family care purposes. Additionally, the Families First Coronavirus Response Act (FFCRA) requires that certain employers provide paid sick and family leaves for employees who are unable to work due to COVID-19.
As an employer, you may need to review your paid leave policies and consider updates to comply with state laws and FFCRA requirements.
Compliance:
Compliance with benefit laws and regulations is critical to avoid penalties and legal issues. As an employer, you need to keep up with changing laws, regulations, and requirements. A few examples of laws and regulations include COBRA, HIPAA, and the Affordable Care Act (ACA) — all with complex regulations and potential penalties for noncompliance.
COBRA and ACA require employers to provide employees with notice of the availability of their health benefits, while HIPAA and the Genetic Information Nondiscrimination Act (GINA) protect employee privacy.
Healthcare:
The Employee Retirement Income Security Act (ERISA) requires that employers offer certain health benefits, including preventive care, coverage for pre-existing conditions, and access to mental health services. As an employer, you may need to assess whether your current healthcare coverage is sufficient to meet these changing needs. Here are some things to consider:
Access To Necessary Services
Make sure your employees have access to the necessary services and treatments they may need. For instance, if your company is providing health insurance, make sure it covers preventive care and includes a mental health component.
Affordability
Provide benefits that are affordable for both you and your employees. If you have an employer-sponsored plan, consider whether high deductibles, co-pays, or other cost-sharing requirements are keeping employees from accessing the care they need.
Customization
With so many options available, it's important to customize your benefits package to meet the needs of your employees. Consider offering a range of plans that are tailored to different employee populations, such as those with families or those who have special medical needs.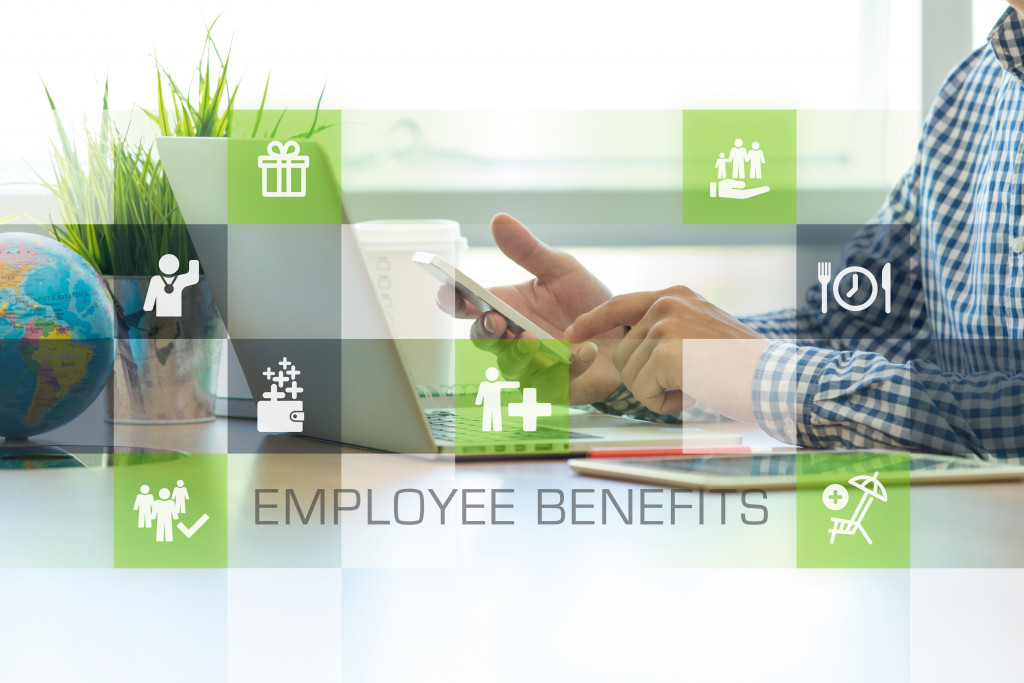 Wellness & Mental Health:
Although they can be considered a part of healthcare, wellness and mental health benefits deserve special attention. The importance of offering these types of benefits can't be overstated, as they can help your employees stay healthy and productive.
Many employers have implemented wellness programs to help employees stay healthy and productive. These programs may include gym or fitness center memberships, access to healthy food, and stress-reduction resources.
Some employers even considered the addition of mental health support as part of their wellness programs, as the pandemic has put a significant strain on the mental health of employees.
Employee benefits programs are continuously evolving, and it is important for business owners to stay up-to-date with changing legislation and trends to remain competitive and compliant. By keeping abreast of any changes, making adjustments as necessary, and prioritizing employee benefits, businesses will remain resilient and enjoy the positive results of competitive and compliant benefit programs.