Currently, a house sits on the market for sale for about 41 days. But, what if your house has been listed for sale well over the period. Yet, you are not able to find potential buyers even after a couple of months. And the ones who are interested in buying the house offer you a value way below your expectations. So what are you doing wrong? The answer is that it may be that your house needs improvements that can help improve the aesthetic value that can help attract customers and also increase its financial value. So, here are six home improvement tips that will make your house more appealing to potential buyers, increase its sale value, and help sell your home fast.
Upgrading your mailbox
If you're looking to set a great first impression, you should upgrade your PO box as it is the first thing new visitors notice before pulling in the driveway. You can either have your old mailbox maintained properly or have a new coat of color to make it visually appealing. Similarly, you can also upgrade to an advanced new generation mailbox that allows large packages to be delivered instead of regular small-sized packages and letters. In either case, upgrading your mailbox won't cost you much but can help put a positive first impression on the buyer and increase your house's value.
Enhancing your garage door
One of the easiest ways to give your old house a major facelift is by enhancing your garage door. Like the mailbox, you can either paint your old garage door or install a new, advanced one to increase your home's value. Studies have shown that new garage doors can actually help recover one-hundred and twenty-three percent of its investment in some areas.
There are several styles you can choose from to give your garage door a new, refreshing look. However, it is recommended that you choose an option that blends easily with the rest of the house's aesthetics.
Fixing your electrical and plumbing connections
New buyers look for a house that requires minimum rework, especially for electrical and plumbing. As you may already be aware that people usually check whether the switches are working properly or any leakages in the house during the inspection. Thus, make sure that you have all your electrical and plumbing issues fixed before giving visitors/buyers a tour of your house. Similarly, ensure that all your lights, fans, and other electrical equipment work properly, and faucets and taps have running water without any leakage issues.
Cleaning and decluttering your house
A cluttered, unkempt, and unclean house can make potential buyers turn away at the first instance. Therefore, cleaning and decluttering your home is a must if you want your house to look its best to potential buyers. You can carry out a deep cleaning, which includes throwing away unwanted hoarded items, vacuuming the house inside out, scrubbing and cleaning every nook and corner, and arranging furniture in their correct places.
Furthermore, you can repair or replace broken down pieces of furniture and appliances to give your house a perfect look and be more appealing.
Coloring your home inside and out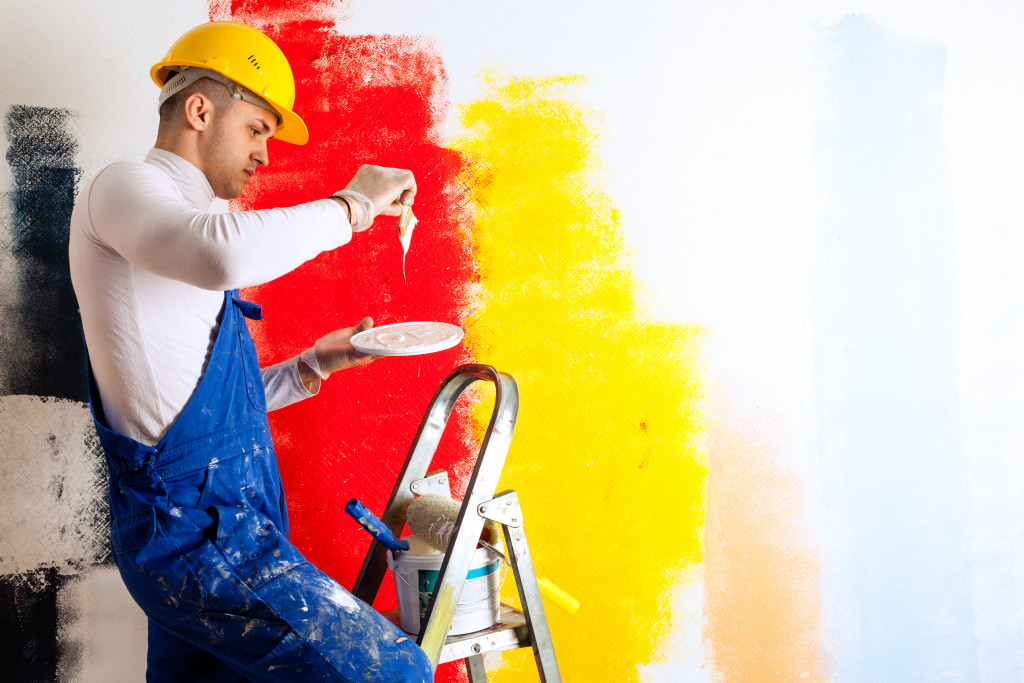 It is a no-brainer that a well-painted house can dramatically increase the visual appeal and, in turn, increase the financial value of the house. You can opt for a fresh neutral color for the exteriors to help return the home's glory days. Similarly, you can have neutral and pastel colors for the living room, bedroom, and kitchen areas. However, for the kids' room, you can choose more vibrant colors that kids are attracted to, such as pink and blue, and adorned with attractive wall designs. Also, don't forget to paint less-frequently used areas such as the storage room and the attic.
Fencing your backyard
Fencing your backyard is not only aesthetically appealing but is also highly functional. Having a backyard fence is important from a security aspect. Some neighborhoods are highly prone to backyard intrusions. Fences act as obstructions to thieves and intruders, helping keep your possessions safe. Similarly, if home-owners have a pet, having a fence around the backyard ensures that your pet doesn't run away or get lost. You can have CCTV cameras installed in your backyard area as an additional security measure to fencing.
Upgrading your home is relatively easy and can get you an increased price for your house on sale. All you need is the right strategy to increase its aesthetic value and make a good first impression in potential buyers' eyes.