After some time, our homes need updating or changing to make them suitable for the changing circumstances in our lives. There are areas in our house that eventually become worn out that it would need some repair. With so much time in our hands right now due to shelter-in-place regulations, we can give ample attention to what needs fixing in our homes.
Whether we like it or not, home renovations do have an impact on the environment. According to the US Green Building Council, the construction industry accounts for 40 percent of global energy usage, 50 percent of climate change, and 20 percent of air pollution.
As of the beginning of the 21st century, the worldwide movement to reduce carbon footprint and stop global warming increasingly became popular, especially with the younger generations. Along with other industries, the home building and remodeling industry are quick enough to embrace this principle.
Incorporating green ideas into your DIY home renovations has a lot of benefits apart from being friendly to the environment. It also improves the health of the family members living in the house, and it is proven to be cost-efficient in the long run. Furthermore, green home renovations are affordable and easy to achieve.
Green Home Renovation Tips
Each house is different, making each specific way of reducing the environmental impact of home renovation different. Nonetheless, here are some general ideas which homeowners should put in mind to guide them in creating a greener home remodeling project.
Use Passive Design
Passive design means using the physical orientation of your house and understanding the seasonal weather patterns to create a space design that minimizes usage or electricity or gas for heating and cooling. The elements of passive design include insulation, airflow, orientation, and double glazing.
You could open up a portion of your living room and use glass panels to allow sunlight to heat a concrete wall or flood. By embracing a passive home design, you can reduce your electricity and energy usage by up to 30 percent. It could also help improve your indoor air quality.
Water Usage
Planning a home renovation is an opportune time also to rethink your plumbing system to make it more environmentally inclined. You could design a water system that collects all available rainwater for use in gardening, toilet flushing, or even washing.
Greywater, or those coming from your bath, sinks, and other home appliances could be utilized as well for gardening and washing clothes after being treated. Even blackwater could be useful after being disinfected and treated. Also, have any existing leaks on your plumbing system fixed to conserve water.
Energy Efficiency
After making an audit of your home's energy usage, consider investing in energy-efficient appliances and designs.
For one, you could apply the passive home design principle. Shop around for appliances that have the Energy Star logo. Though they might be pricey, they are proven to be worth it in the long run as they significantly reduce your electricity usage.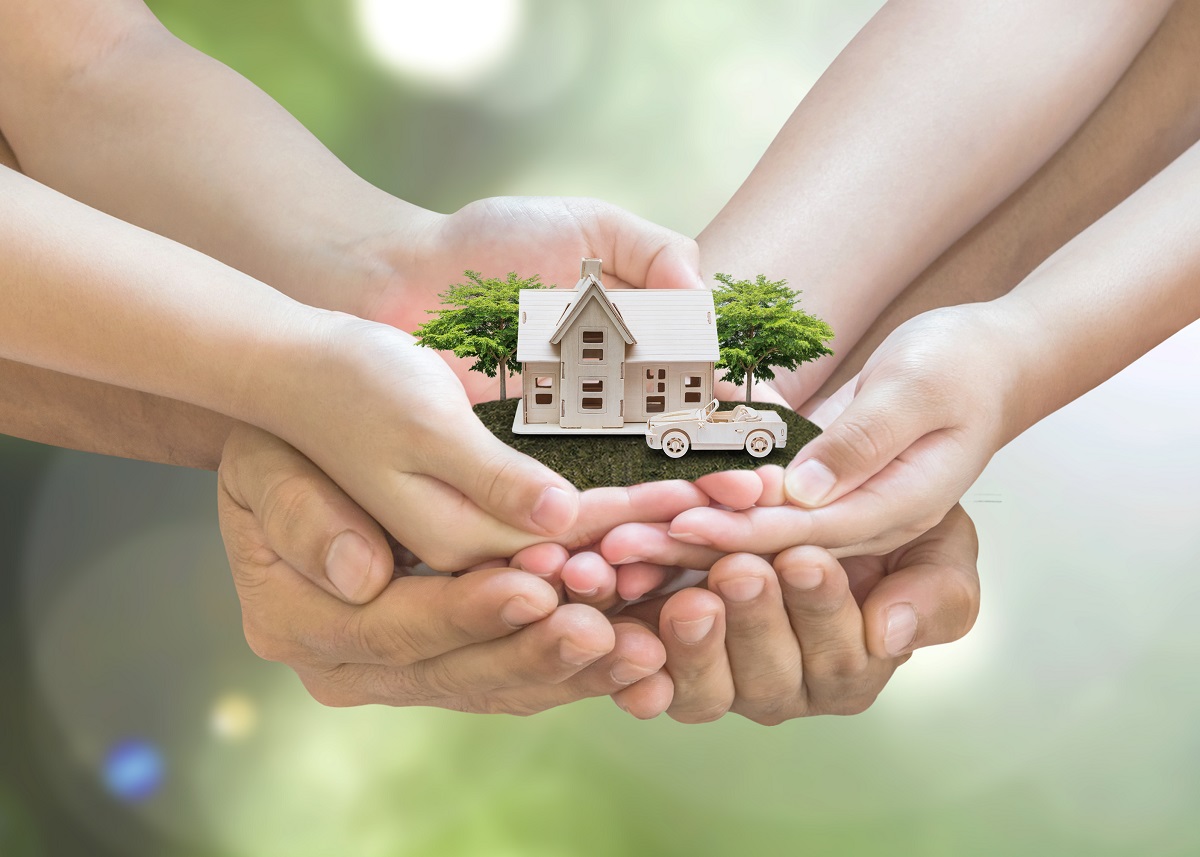 Material Selection
When choosing materials for your DIY home renovation, take into consideration its lifecycle and its potential health and environmental impact. By doing so, you can make a better product selection. Some guiding principles when selecting materials for your DIY project includes:
Reusing materials from any demolition;
Using renewable resources, such as wood;
Planing a design to extend the lifespan of the materials;
Avoiding construction materials with a high level of toxicity, such as paint with high volatile organic compound content (VOC); and,
Using recycled materials to help reduce environmental impact.
Introduce Greenery
Having plants around and inside your house is perhaps the easiest and most cost-efficient DIY green home improvement. You could plant some trees and shrubs outside to create shade around your house. Even if you live in a small apartment, you could grow potted plants on your balcony or window.
Indoor and outdoor greenery does not only add visual appeal to your home environment, but it also helps improve the air quality of your home. Especially now that the threat of COVID-19 still lurks around the corner, having good quality indoor air is crucial.
Waste Management
Proper household waste management is extremely useful more than we know. Segregating your garbage allows you to identify items that could still be reused or recycled. It also allows you to make your compost for garden soil and fertilizer.
Most importantly, by segregating your waste, you'll be able to identify toxic ones that could be harmful to your family and the environment if not disposed of properly.
With all these DIY green tips in mind, you can start your home renovation project. Do not forget to store away as well as furniture and appliances in a separate room or a rented storage unit to avoid them getting damaged.