If yours was one of the brick and mortar stores that survived the pandemic, consider yourself lucky. Experts say that more than 14,000 stores have closed their doors so far, and the year isn't over yet. Retail closures and bankruptcies continue to be reported across the globe, rivalling the recession of 2010.
However, there could be some hope for retail stores that managed to survive the first few months of the pandemic. The holidays are coming up, which means more people might be looking to find some joy and merriment through gift-giving and even self-care. Though more people found themselves unemployed this year, retail stores might still find some semblance of normalcy, sales-wise. Here are some pointers for small retail stores opening up again and need to bounce back from the effects of the pandemic and economic downturn.
Abide by physical distancing guidelines.
If you're opening up your brick-and-mortar store for the first time in a few months, then make sure to abide by the CDC's (Centers for Disease Control and Prevention) business and workplace guidelines to keep infections at bay. Put up signs requiring people to keep a physical distance of at least six feet or one meter. Have all of your employees wear CDC-approved cloth masks. It's incredibly unfortunate that mask-wearing has become a political issue in the U.S. because, in many parts of the world, it has become a symbol of solidarity and, more importantly, a tool to reduce the number of infections.
Check with your state's guidelines and restrictions to know what health checks you're allowed to impose at your store's entry, whether those are temperature checks, health declarations, and others.
Disinfect and sanitise regularly.
The last thing you want is for your employees to be infected by the virus, lest you want to have to close up shop again. But more than your protecting your bottom line, you need to provide a safe and healthy working environment for your staff, in compliance with the OSHA (Occupational Safety and Health Act). Your customers deserve that kind of protection as well.
Because COVID-19 is spread primarily through close contact and respiratory droplets, train your staff to wipe down high-touch surfaces like doorknobs and countertops regularly. In some cases, it can even spread through aerosol transmission, so consider opening a window or the door now and again to let fresh air in. Put up a disinfecting mat at the entrance to encourage your customers to disinfect the bottom of their shoes before they come in.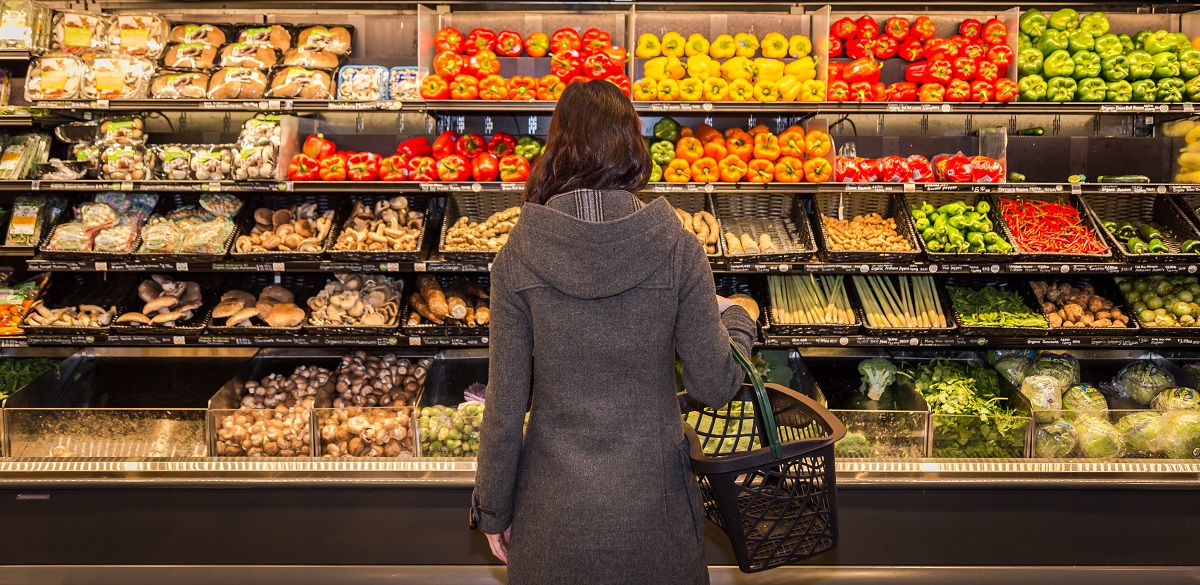 Re-consider your store set-up.
You already know that how your merchandise is displayed can make or break your store's sales and foot traffic, and re-opening may be the perfect time to re-consider how your goods are set up, especially now that you have physical distancing to consider. Put up signs and stickers, reminding everyone to keep a safe distance from others while inside the store. Invest in long-lasting but aesthetically-pleasing display stands like the ones Apex Display makes—they look good. They would also be able to house your merchandise while staying functional, flexible, and aesthetically engaging. They also offer touch-free sanitisers, which would be perfect for your store.
Don't neglect your e-commerce and digital marketing platforms.
Running a business in the time of a pandemic means leaving the either-or mindset out the door. You need to prioritise your physical store and your digital presence. While some consumers are eager to go back to physical stores as soon as restrictions ease up, some would rather keep shopping online. There will always be a market for both, so don't neglect either kind of consumers.
Arm yourself with long-term contingency plans.
Contingency planning should always be a priority, regardless of the state of the global economy. Many of the effects we see now are because of governments and business leaders' failure to plan. Small retail store owners must always have a close awareness of all suppliers and vendors within their supply chain and knowledge of their contingency plans. More than most people, business leaders know that crises are not that uncommon; they take different forms and shapes. So, develop a contingency plan for all possible scenarios and keep your eyes peeled on economic and business trends and adjust from there.
Weather This Crisis
While we cannot control the future and succeed in every possible scenario that may occur, we can still take the lead in taking care of our people—our employees and our customers. As long as you're willing to adapt and make changes based on how the crisis takes a turn, you might find your business surviving and eventually thriving once again.